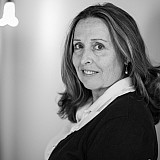 Persistence has paid off yet again for Chad Knaus.
As the crew chief for Jimmie Johnson, Chad Knaus has led and the No. 48 Hendrick Motorsports team to six Cup championships and 79 wins. 
On Sunday, Johnson hopes to join Richard Petty and Dale Earnhardt as the only drivers with seven titles. Knaus, 45, has been there every step of the way.
Knowing what he's capable of and what he's been able to engineer without an engineering degree is unbelievable

Jimmie Johnson on crew chief Chad Knaus
Knaus is the only crew that has qualified for every Chase since NASCAR introduced its playoff system in 2004. But since the new title format was introduced in 2014, Knaus had never transferred into the Championship 4 Round — until this year.
"Yeah, it's a little different for sure," Knaus said. "Obviously we've been able to go down to Homestead and bid for the championship in a lot of different scenarios, with a points deficit, with a points lead, and this is definitely unique, starting at zero and just going out there for the best man to win. I'm comfortable with it. I'm looking forward to it.
"Quite honestly I think the Lowe's Chevrolet has been fast over course of the last handful of weeks.  Our pit crew has been performing very well. Jimmie is very comfortable and in a good state of mind. I'm really excited about it."
An impressive turnaround
Knaus should be ecstatic. Given the drought the No. 48 Chevy endured over the summer, it's miraculous that this team advanced to the final four. Johnson won two of the first five races in 2016. Then after his third-place finish in the Coca-Cola 600 in May, the team posted one top-five finish and led just five laps over a nine-race stretch. They didn't crack the top 10 again until Bristol. 
Even team owner Rick Hendrick wondered whether the magic between Johnson and Knaus had been lost.
"I think this summer was the biggest test we've had when we just weren't running after winning a couple races and struggling, but they did not lose focus," Hendrick said. "It wasn't one of those situations where, 'yeah, we talked it out,' but it was not a time when we were going to say let's just try something different."
In Knaus' defense, the other Hendrick teams were not lighting the NASCAR World afire either. Rookie Chase Elliott, who replaced four-time Cup champion Jeff Gordon, did not post a top-five finish between the Michigan race in June until the Michigan race in August. Kasey Kahne scored just two top 10s in June and not another until September. He still hasn't led a lap this season. Dale Earnhardt Jr. was sidelined in July with a concussion but had posted just five top fives prior to his sabbatical. Now the No. 88 team was challenged with acclimating to different replacement drivers.
Working together towards a common goal
In years past, Knaus could rely on his teammates, but that wasn't the case this summer. Still, there were glimmers of hope — a pole at New Hampshire followed by a third-place finish in the Brickyard 400.
"Indianapolis was the turning point for the 48 car," Knaus said. "Now, albeit we didn't have very good finishes throughout the summer months, that's not necessarily indicative of how we raced.  
"Were we as fast as the guys that were perfectly up front? No, not really, but we were running in the top 5 and we passed a lot of cars there, so I think that was a great start for us…It's no secret that we were not performing the way we wanted to throughout the bulk of the season as a company, so we all buckled down."
Rather allow the teams to continue the path they were on, the organization went to work. Knaus said all four crew chiefs came together to re-chart the organization's course. 
"Not that we weren't (close) before," Knaus said of the four crew chiefs. "But we just did it with more vigor than what we had in the past. I think that's a direct reason why we have the results that we do now.  
"I think all of our teams are running great. I think at one time, Sunday, last week, we were first, second, third and fifth, I think, so the best showing we have had in a race competitively like that in a while."
Knaus hasn't always been a team player. It's not the environment he was exposed to growing up around Rockford (Ill.) Speedway where his father was a track champion. 
Knaus' beginnings
His drive carried him south, first to Chelsea, Alabama with Stanley Smith in the early 90s. That's where Philippe Lopez, who runs Richard Petty Motorsports competition department, first encountered Knaus.
"He was very ambitious, even back then," Lopez said. "Whatever he did, he did it to the 10th-degree-plus. He breathed, thought, lived all race cars. He'd be the first there in the morning and I had to kick him out at night. 
"It was the type of organization where you had to work on everything. That gave him the base knowledge to oversee a whole operation and know how to do things right. Chad's always been super-organized. He learned how to surround himself with great people — which he learned from being around Ray (Evernham) — then good things happen."
Knaus sharpened his fabrication skills at Hendrick Motorsports while working with Evernham on the No. 24 team and Gordon. He even went over the wall as a tire changer with the Rainbow Warriors before leaving to join Dale Earnhardt Inc. in 1998. After a short stint at DEI, Tyler Jet Motorsports and Melling Racing, Knaus returned to Hendrick Motorsports in 2002 where he was tasked to build the No. 48 team around Johnson. 
Jimmie Johnson talks Knaus' crew chief prowess
"Knowing what he's capable of and what he's been able to engineer without an engineering degree is unbelievable," Johnson said. "Like he comes up with ideas and then turns to the engineers and says, all right, now make sense of this, and they figure out through their education how to make sense of it.      
"He's a very, very smart, self‑taught man, which I think makes it all the more impressive." 
Yes, there have been tumultuous times between Johnson and Knaus over the last 15 seasons together. But he's watched Knaus grow along the way.
"We're definitely different guys," Johnson said. "I just seem to be able to maintain a more even temperament through the good and the bad, and I think he gets affected by it a little bit easier than I do. He also came from a challenging upbringing and some tough years in our industry when it maybe wasn't so clean and straightforward and easy. 
"You've got to be a rough individual to survive the '80s and '90s in our sport, and being aware of others' feelings and creating the right environment for somebody else to succeed, which was never on his radar, but that's just the way the world is today, and he's really adapted and has learned how to get the best out of people, instead of being really upset and yelling at somebody for not doing the job right, trying to figure out how to help them do a better job.
"That's the stuff I've tried to open his eyes up to and help him with, and Mr. Hendrick, too, and he's done a really good job with that."
Over the course of the first eight Chase races, the No. 48 team has averaged an 8.3 finish. Sure, this format rewards consistency to a point, but drivers also have to win. Only five drivers have been victorious over the last nine races in the playoffs. Both Johnson and Joey Logano won in the last two rounds to move into the Championship 4. 
Seven in the crosshairs, maybe eight?
The team's most difficult task will come this weekend at Homestead-Miami Speedway where one race will decide the Sprint Cup Championship. Johnson has won two poles on the 1.5-mile track, but never the race. His best result was second in 2004 when he lost the championship to Kurt Busch by just eight points. 
Lopez isn't surprised Knaus has reached the pinnacle of the sport. He witnessed his ambition early on. 
"You're always shocked when they win their first one," Lopez said. "Then you start getting used to it on the second and the third one. When they hit the fourth on, you're thinking, "Damn, they're good.' By the time they get to the fifth and the sixth, yeah, he's going to go down as one of the greatest in the sport. So the fact he's going for a seventh championship is not a shock."
Hall-of-Fame crew chief Dale Inman holds the records for championships in NASCAR. He amassed seven titles with Petty and an eighth with Terry Labonte. Inman has been impressed by Knaus ascent. 
"Look at his record, it speaks for itself," Inman said. "He's been in a great situation and he's made the most of it. He's with a great owner, a great driver and he's proven himself. There's no question about it. 
"You have to have that desire — and you have to have a great driver. He's been blessed with both and I was, too. My hat is off to him. He puts it out there, he puts it all on the line."
Can Knaus reach or surpass Inman's record which has stood since 1984? 
"He's the closest out there to an eighth championship. But this is a different era. I don't know how you compare it. We had to do it with one car. We weren't allowed to bring a backup car. What held up teams not having a backup car was some people didn't have a hauler that would hold two cars. There were times when we drove the actual car we raced to  the track. So it's not the same. 
"Could Chad have been a great crew chief in that day? Probably because he has that racing desire."
If Knaus is able to win seven championships with one driver, it will be just the second time in the sport. Inman accomplished the feat in 1979. 
Focused on the now
Johnson believes Knaus will go down as one of the greatest crew chiefs in the sport. He is certain, however, that the crew chief's legacy is not what keeps Knaus up at night.
"It's pretty far down on his radar," Johnson said. "He definitely, truthfully is in the now. Two or three drinks in, he'll look back and he smiles about it, like yeah, that's pretty cool.  
"But that's not why he gets up every morning and is the first one in and the last one out. It's about the now for sure."