Subscribe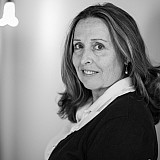 Joey Logano stages impressive comeback at Charlotte Motor Speedway.
CONCORD, N.C. – Joey Logano was never really a factor in the Bank of America 500 on Saturday night.
While his Penske teammate Brad Keselowski stole the headlines – not by his performance but by behaving "Bradley" – Logano quietly captured his third fourth-place finish in the Chase after starting 13th.
Compared to Keselowski's style, Logano is understated. But his inconspicuous approach, particularly on his off days, might carry Team Penske's second squad to its first title.
The end game
Logano was 14th when the eighth and final caution flew on Lap 328. The No. 22 Shell Pennzoil team elected to pit for four tires and restarted 12th. When the race went green, Keselowski lined up fifth but couldn't get around Denny Hamlin. With Ryan Newman and Logano making the high line work, Keselowski tried the outside in Turn 3, Hamlin came up into the No. 2 Ford.
Logano barely missed a podium finish. Keselowski ended up 16th – clearly not the result he needed after finishing 36th at Kansas Speedway the week before. And while Keselowski stole the spotlight, his Penske teammate maintained his position atop the points standings.
"We weren't that good tonight," Logano acknowledged. "This Pennzoil Platinum Ford just didn't have any speed.  We were off in the beginning, but it was a great call by (crew chief) Todd Gordon at the end.  He gave me four tires at the end and let me be aggressive. 
"The pit stop was great there at the end and we gained a couple spots and then got the outside lane and was able to let it rip.  We picked up quite a few spots on that last restart and came home with a fourth-place finish after all of that.  We'll take that.  The last couple of years I haven't been very fast here, so I've got to figure that out." 
Consistency is key
In the first five Chase races, Logano has two wins, five top fives and a remarkable average finish in the Chase of 2.8. Wins in each stage have allowed him to automatically transfer to the following round. And while the point standing in this current playoff format factor in until the third race of each round consistency will determine the final four drivers standing at the end of the Eliminator Round at Phoenix International Raceway.
We still need to keep that momentum like we have been.

Joey Logano
"Obviously, this doesn't do a whole bunch for us because we're in the next round, but we still need to keep that momentum like we have been," Logano added. "It was definitely a hard-fought day for this whole Pennzoil team and they did a good job."
Power shift
When the Chase began, the two Team Penske drivers appeared to be locks to fight at the finish along with Saturday night's winner Kevin Harvick and runner up Jeff Gordon – but my, how the mighty have fallen.
In the cellar with Keselowski, who currently is 50 points behind Logano, are Jimmie Johnson and Dale Earnhardt Jr. tied for last place with a 57-point deficit.
The fractured dynamic between Johnson and crew chief Chad Knaus manifested midway through the race as the No. 48 Chevy struggled.
"We don't lose our (freaking) spots on the long runs, we lose it on the short runs," Knaus radioed to Johnson. "Tighten it up."
After failing to lead a lap for the eighth consecutive race, Johnson finished 17th.
For Earnhardt, a broken shifter on Lap 136 was not the gift the newly turned 40-year-old driver was expecting at Charlotte. Two tire pit stops pushed the No. 88 Chevy up to the point, but after his mechanical issues Earnhardt fell off the lead lap and finished 20th.
It will likely take a win at Talladega for any three of these drivers to transfer to the next round.
The wild card
Kasey Kahne and Matt Kenseth swapped spots in the standings at Charlotte. It was a wild night for Kenseth, which began with a bogus call from NASCAR when the No. 20 Toyota was forced to start at the back of the field for unapproved adjustments and ended with his arm wrapped around Keselowski's neck. Kenseth finished 19th and currently trails Kahne by one point.
Of course anything can happen at Talladega. It will be a juggling act watching the points, anticipating the big one and waiting on a winner.
Safety blanket
Harvick's victory might be one of most consequential of the season because it provided him with a pass at Talladega.
Even Gordon, who is currently sixth in points and 14 behind first, feels vulnerable entering the final race of the contender round.
We've got a little bit of a cushion but not near enough to be comfortable by any means. 

Jeff Gordon
"Everybody was pushing hard and now how much was on the line, not just this weekend but last weekend," said Gordon, who finished second. "A win in this particular round, if you want to call it, nobody wants to deal with Talladega.  Everybody would like to take the weekend off there if they could.  Two guys in some ways get to, and the rest of us are going to have to go race there. 
"We've got a little bit of a cushion but not near enough to be comfortable by any means.  We'll go and race the way we normally do there, which is just try to be smart, try to stay out of the mess and then put ourselves in a good position to get a good finish, hope it works out."
Here's how the top 12 Sprint Cup drivers line up entering Talladega:
1) Joey Logano (3088)
2) Kyle Busch (3082)
3) Kevin Harvick (3081)
4) Ryan Newman (3077)
5) Carl Edwards (3076)
6) Jeff Gordon (3074)
7) Denny Hamlin (3073)
8) Kasey Kahne (3057)
9) Matt Kenseth (3056)
10) Brad Keselowski (3038)
11) Jimmie Johnson (3031)
12) Dale Earnhardt Jr. (3031)