Get alerts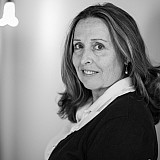 Harvick posts new track record of 197.773 mph in qualifying.
KANSAS CITY, Mo. – Three is a charm for Kevin Harvick.
Harvick, the defending race winner, smoked the competition in qualifying again at Kansas Speedway with a lap of 197.621 mph for his eighth pole in 2015.
Everything is going good, we just need the good luck to go with it.

Kevin Harvick
"For whatever reason this fits everything I have going on with my driving style," Harvick said of his third consecutive pole at the 1.5-mile track. "In the end it's about having fast cars. Obviously, last year we had a fast car and this year we've had a fast car as well. I have to thank everyone on the Budweiser team for staying focused, continuing to build faster race cars and doing everything we need to do – that we can control.
"The cars are fast, we're qualifying well. The pit stops are good. The cars are reliable. Everything is going good, we just need the good luck to go with it. It's like I keep telling these guys, everything will come full circle and hopefully it does it at the right time this year."
Brian Vickers, Aric Almirola, Joey Logano and Jeff Gordon rounded out the top five. Brad Keselowski, Kyle Busch, Dale Earnhardt Jr., Tony Stewart and Kasey Kahne will start sixth through 10th, respectively.
For Almirola, who fell out of the Chase at Dover last weekend, qualifying third "was really important" to the team. He's still gunning for fifth-place with the drivers that are eliminated over the next six races.
We still want to compete like we are in the Chase.

Aric Almirola
"Even though we are still out of it, we still want to compete like we are in the Chase," Almirola said. "Prove we are capable of doing it and prove it to ourselves and everyone else out there. This is exactly how we need to do it."
Harvick also topped the speed chart in the second round with a time of 27.304-seconds, 197.773 mph, a new track record.
After Gordon's was told he ran a " 55 (27.557) there" following his attempt during that round, he was surprised at his lack of speed compared to the Harvick's No. 4 Stewart-Haas Racing Chevy.
"Wow, wow, ok," said a disappointed Gordon. "There's nothing left there. I thought I got every bit of it."
Gordon was afraid if he made another run, he would compromise the front end of the No. 24 Chevy for the final round of qualifying. He restarted sixth behind Harvick, Greg Biffle, Joey Logano and Kyle Busch.
The second round was delayed as NASCAR sorted out the 24th and final transfer position as Ryan Newman and Denny Hamlin posted the same time in first round (193.736 mph). Newman advanced due to his seeding in the Chase based on his points after last week's race at Dover. He finished 17th in the second round and will roll off 17th on Sunday.
Keselowski's lap of 195.950 mph was the fastest in first round.
Eight of the 12 Chase drivers in the Contender Round transfered to the final round of qualifying. Six-time Sprint Cup champion Jimmie Johnson spun off of Turn 2 in the first round and will start 32nd.