Get alerts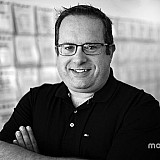 Carl Edwards, who began each session as the first car on the track during Friday's Sprint Cup qualifying, ended up with his first pole of the 2016 season.
Edwards' lap at 194.609 mph easily topped Joey Logano (193.306 mph), who made an unsuccessful last minute attempt to grab the pole from Edwards with a second run in the five-minute session.
The pole is the 17th of Edwards' career and his second at Texas Motor Speedway, where he owns three career victories.
"I don't know if there was any benefit (going out first each session), but that was our plan, to go out first. Fortunately, my car is very fast. This is huge deal for us to get our first pole of the year. That car is great and we're having a great time," Edwards said.
"It feels like this downforce package lets me go in the corner and really get a feel of the tire. Hopefully, the race goes just as well."
Logano called his second qualifying run in the final round a "last-ditch effort."
"We were really good in (Turns) 1 +2 and that's where we were beating (Edwards)," Logano said. "There is so much fall-off on tires, it was going to be hard to get it on a second attempt."
Martin Truex Jr. ended up third-fastest (his best starting position of the season), Chase Elliott fourth and Ricky Stenhouse Jr. rounded out the top-five.
The rest of the Top 12 starters: Denny Hamlin, Ryan Blaney, Brad Keselowski, Matt Kenseth, Austin Dillon, Jimmie Johnson and Trevor Bayne.
Round 2
Edwards led the way in the second 10-minute session, posting a top average speed of 195.214 mph. He was followed by Keselowski, Logano, Dillon and Blaney.
Vickers, who was fastest in Round 1, failed to advance to the final round. Also failing to advance were Dale Earnhardt Jr., Kevin Harvick and Kasey Kahne, who was fourth fastest in Round 1.
None of the four Stewart-Haas Racing cars advanced to the final round of qualifying.
Also advancing to the final round were Truex, Elliott, Kenseth, Hamlin, Stenhouse, Johnson and Bayne.
Round 1
Vickers led the way in the first 20-minute session, posting a fast lap at 196.014 mph. Logano was second-fastest, Edwards third, Kahne fourth and Truex fifth.
In the first 10 minutes of Round 1, the top 16 cars that had posted a speed had already gone faster than the fastest lap recorded in Thursday's lone Cup series practice session (192.892 mph by Truex).
The session was briefly halted when a spring rubber ended up in the racing groove on the frontstretch. The track returned to green with 8½ minutes remaining.
Hamlin, who briefly fell out of the Top 24, made a late run in the final two minutes and advanced with the 20th-fastest speed.
"My car is too loose over the bumps but I'm way too tight in the center of 1 and 2," Hamlin said over his team radio. "It just goes way up the track, out of control. Loose over the bumps isn't hurting me. It's not taking me out of the gas, but I'm getting through (Turns) 1 and 2 terribly."