Subscribe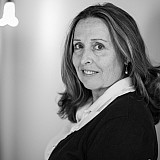 Just what was going on with Barney Visser in Carl Edwards' motor coach?
"Oh, no one knows what goes on behind closed doors..."
Charlie Rich could have just as easily been talking about the NASCAR driver/owner lot.
On Friday afternoon, Furniture Row Racing team owner Barney Visser and general manager Joe Garone met with free agent Carl Edwards in the infield at Daytona International Speedway.
Of course, it didn't take time for word to travel throughout the garage. After all, the Furniture Row Racing principals spent nearly two hours with the current driver of the No. 99 Roush Fenway Racing Ford.
So what did they discuss?
"You're not going to believe me when I tell you," said Garone.
He was right, although I have no reason to doubt him.
Kurt Busch, Furniture Row Racing Chevrolet
Considering that Visser and Furniture Row Racing showed such promise with Kurt Busch last year, a driver of Edwards' caliber would be a welcome addition to the No. 78 Chevy.
Garone didn't disagree.
However, the conversation - which was initially intended to cover a philanthropic cause - quickly turned to agriculture between the two gentlemen farmers, Edwards and Visser.
For now, the mystery remains: where will Edwards call home in 2015. At least we can confirm that Furniture Row is out of the equation.