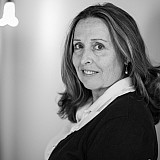 Edwards' win gives Ford its first victory at Sonoma Raceway in 12 seasons
SONOMA, CALIF. – In what could be his swan song with Roush Fenway Racing, Carl Edwards carried a Ford to Victory Lane at Sonoma Raceway for the first time since 2002.
Edwards also became the 10th different winner in the last 10 races at the 1.99-mile road course. Edwards' win on Sunday, the 23rd of his career, was his first Sprint Cup victory on a road course.
"That's a moment I'll never forget, to be standing in victory lane and to have held off Jeff Gordon with all of the success he's had here and in our sport," Edwards said. "It's just really, really special. I'm living proof that right here that whatever it is you're doing just keep doing it and don't ever give up because somehow things can work out. I'm just very fortunate."
Edwards, 34, acknowledged that growing up as a fan of the sport, it was almost surreal racing with Gordon for the win.
"Watching Jeff Gordon go through those esses and watching how he drove his car, so to be able to hold him off like that means a lot," Edwards added. "I'm glad there wasn't one or two more laps in the race because I don't know if it would have worked out that way, but it definitely meant a lot to have Jeff Gordon in my mirror."
"With about six to go where I over drove - maybe five to go - where I over drove (turn) four," Gordon said. "I really think that was the difference. I think if I could have got to him, I probably would have had him. But, he was better in the slower sections; I was better in the faster sections. I would have liked to have a little bit closer shot at him going into (turn) 11 on that last lap.
"What a great way to finish this weekend out with a second place finish. Congrats to Carl. He did a great job."
Dale Earnhardt Jr. posted his first career top 10 finish at the track after his third-place showing – but it came with a cost. On Lap 75, Earnhardt veered off course, hit the rumple strip and bounced into Matt Kenseth in Turn 7. Kenseth spun nose first into tire barrier and finished 42nd.
Following the race, Earnhardt humbly acknowledged that while he "had a lot of fun, the deal with Matt made me pretty sick."
"I am sick at my stomach getting into Matt there," Earnhardt said. "I just hopped that curb, and it threw me right into him. I shouldn't have been running him hard I guess, I just got up on that curb and it just launched me over into the side of his car. I really hope he isn't hurt too bad.
"I'm proud of my team. Kelly Blue Book sponsored this race. We had a fast car all weekend. The guys did a good job on the strategy, and gave me great tires at the end so I could be on the offense. Proud of (crew chief) Steve (Letarte); the whole job the team did. The car was fast all weekend. It was a lot of fun."
"We had a really good car. Before the last caution, I thought I was going to be able to work Carl over," said McMurray, who led nine laps. "He was struggling, and I really wasn't having to drive that hard to keep up with him. I'm like 'Well, I let him use his car up, and then I will get him when he starts sliding around'. But, then the next caution came out and we took off - it was like he had my car, and I had his all of a sudden.
"I just couldn't make it happen. But we had a good day, we qualified well. Really solid weekend. The guys did a good job on pit road. We were close, just didn't have enough."
Menard also showed marked improvement at Sonoma. Prior to his fifth-place finish, his best effort at the track was 14th last year. With his third top-five finish of the season. Menard moved up to 12th in the point standings.
"It was a good day," Menard said. "We unloaded fast on Friday, and we qualified ninth. We were disappointed with ninth actually. We felt like we had a little bit better car than that actually. The first run was pretty brutal actually. We got really loose, and the guys tightened it up with some air pressure, and we got a lot better.
"From then on, we were a 10th place car probably. Then drove up to top-five with tires."