Subscribe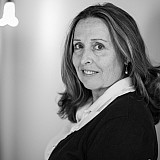 Toyota will attempt to squash Chevy's dominance at Indy
Carl Edwards smoked the competition at Indianapolis Motor Speedway on Saturday for his first pole at the iconic track. 
Under NASCAR's new qualifying rules for the Brickyard 400, Edwards posted the eighth fastest time in the first round to transfer among the top 12 fastest for the final lineup. Despite rolling off fifth, Edwards laid down a lap of 183.364 mph (49.056-seconds), a time which stood up as seven drivers attempted -- but failed to -- bump him from the top spot. 
Track position crucial
Given the uncertainty of Sunday's race under NASCAR's new rules package, Edwards believes the pole will be advantageous. 
"Starting up front is going to be good," said Edwards, after earning his 15th career pole. "I'm excited about seeing clean track ahead of me. Proud of these guys for digging deep. Toyota and everybody has put a lot of effort in this."
For Edwards, it's his second pole in as many weeks -- with Joey Logano and David Ragan in tow. Tony Stewart, Kyle Larson and Kevin Harvick rounded out the top six in qualifying.
After Stewart posted the fastest lap among 46 drivers during the first round, he acknowledged that running up front was a confidence builder.
"I think I've started to feel what it feels like again," Stewart said. "That was exactly what I needed." However, after posting his qualifying effort of 182823 mph, the three-time Cup champion and two-time Brickyard 400 winner acknowledged "driver error" over the radio. 
First Indianapolis pole
Prior to time trials, Edwards' best effort in the Brickyard 400 was third. The driver of the No. 19 Joe Gibbs Racing Toyota had always campaigned in Fords. The Columbia, Mo.-native's best finish at the track was second in 2008 — his only career top-five result. 
But with the new high drag package that NASCAR introduced for the 2.5-mile track, the Toyota has responded to the modifications. That was also the case when Kyle Busch won with the low downforce package at Kentucky. Toyotas driven by Clint Bowyer (seventh) and Busch (ninth) also were among the top 12 cars to transfer to the final round.
"I think the 'change' and the opportunity to develop these new packages has played to our strengths," says Toyota Racing Develop President David Wilson. "We've got some good performance under the hood which is definitely 'big' given the high drag package."
Hoping to end Chevrolet stranglehold
Toyota and Ford will attempt to stop Chevy's dominance of 12 consecutive victories at the Brickyard. Still, it will be difficult with Dale Earnhardt Jr. (eighth), Jamie McMurray (10th), Paul Menard (11th) and Jimmie Johnson (12th) comprising rows four through six — the latter three which have won at IMS. 
"Hopefully we took a little wind out of their sails today," said Logano, who will share the front row with Edwards. "It is no secret they have been fast here in the past. I think their package - and they have great motors - when you come to a race track like this they have great aero and motors and that stands out here. It is good to be able to top them today in qualifying but when you put great teams and great drivers together like they have over there, and a lot of them, they are going to be racing up there for the win. There are a lot of good teams that are driving those cars. 
"I like our chances. I like what Penske has done with Ford and I think we have a great shot. We have extra incentive with Roger here this weekend and he showed us how bad he wants this win when we come here to Indy." 
Stewart fastest in first round
Tony Stewart topped the first round with a lap of 185.547 mph, followed by Larson, Johnson, Logano and McMurray. 
Despite posting the fastest overall lap on Friday, Denny Hamlin failed to transfer to the second round. The 2012 Brickyard 400 polesitter is the only other Toyota besides Edwards to hold that distinction. 
Jeff Gordon, who is expected to be making his final start in the Brickyard 400, rolls off 19th. 
Ryan Newman's time was disallowed due to missing the passenger side window on the No. 31 Richard Childress Racing Chevy. He will start 43rd.
Josh Wise, Jeb Burton and Reed Sorenson failed to make the show.