Get alerts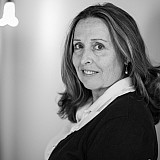 After earning a full-time ride with MWR, Brian Vickers is hoping for a second chance in the Chase
Brian Vickers' comeback at New Hampshire Motor Speedway last July was a sweet victory.
Three years earlier, Vickers wondered if he would ever race again.
Sidelined by blood clots in 2010, Vickers returned to Red Bull the following year only to watch the organization to shut down at the end of 2011.
After eight seasons in the majors, Vickers found himself without a ride. He accepted a part-time deal with Michael Waltrip Racing to drive the eight races in the No. 55 Toyota that Mark Martin and Waltrip weren't running.
Last year, the 2003 Busch Series champion took a step back. He returned full-time to what is now the Nationwide Series with Joe Gibbs Racing while continuing his role with MWR. While it was an audition of sorts, Vickers made the most of the opportunity.
In his eighth start last season with MWR and after a 139-race drought, Vickers returned to Victory Lane.
"You wake up one morning and you're just not sure," Vickers said after the race. "You're just hoping to be around the next to are you ever going to race again to okay I may race again to alright I'm racing."
And to his first win at New Hampshire. Vickers held off Kyle Busch at the end of the 2013 Camping World 301 for his third career Cup victory and ended a winless streak stretching back to 2009.
If there was any question whether Vickers was the right driver to takeover that ride, his win sealed the deal.
Vickers, who is currently 16th in the Sprint Cup point standings, acknowledged that the victory "carried a lot of meaning for me for a lot of reasons".
"Just winning with a new team, your first win with a new team, a new group of guys, is always special," Vickers said. "It was an honor to be able to put Aaron's in Victory Lane.  They supported me through so much and helped me get my career back going.
"Through the support of so many friends and family and people like Michael to give me a chance, Toyota helping me and supporting me through the process, a good team behind me, got me back in into a car, got me not only back into the Sprint Cup Series but got me back into Victory Lane.  That's probably the biggest lingering memories from the win and why it means so much."
Vickers' win at the Magic Mile came in his 16th start at the track. Prior to last July's race, his best finish there was fifth - twice. However, in his last five starts at NHMS, Vickers has posted an average finish of 7.4 and led laps in three of the races.
While Vickers was not eligible for the Chase to the Sprint Cup last season, a win on Sunday at New Hampshire could earn the No. 55 Aaron's Dream Machine team a berth in the play-offs.
"We have a really good car," Vickers said. "Obviously, I like Loudon.  Especially a track you win at you'll always like.  We also had a great test up there last week.  But I know a lot of other teams tested there as well.
"It's not going to be easy, but I think we're definitely capable of winning again.  It would be a great place to have a repeat win and lock ourselves into the Chase."