Get alerts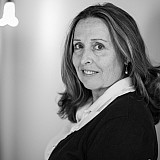 Danica Patrick deserves better odds entering the Coke Zero 400
Bet against Danica Patrick in this weekend's Coke Zero 400?
Not a chance.
Although Las Vegas Hotel Superbook lists Patrick's odds at 50-1, given her success at Daytona International Speedway in the last five years, the No. 10 Stewart-Haas Racing Chevy is better than just a long shot.
Pole winner Danica Patrick, Stewart-Haas Racing Chevrolet
And with the Florida Lottery coming on board as Patrick's livery for this weekend, Lady Luck might just be on her side.
"It's nice to have Florida Lottery on the car with GoDaddy this week," Patrick said. "Hopefully, we can put together a good run with the car and get them and GoDaddy into victory lane. That's always the goal and one we are shooting for." In 12 career stock car starts - in Sprint Cup, Nationwide and ARCA – Patrick has posted two poles and an average starting position of 10.4. She's led in seven of the 12 races and scored top 10 results in all three series.
When her team returns to the track this weekend, Patrick will pilot the same chassis that won the pole for the 2013 Daytona 500 where she led five laps and finished eighth - the best finish for a female competitor in the history of the event.
"Hopefully, it has some of that speed," Patrick said. "It's a good car and I like how it runs. We had the speed with it at Talladega but just couldn't do anything in the final laps. That's what's tough about restrictor-plate racing. A lot of the time, it's out of your control.
"I remember asking Jimmie Johnson after he won the 2013 Daytona 500 what his plan was and he said there really wasn't any plan. It just sort of happens if you are in the right place. But hopefully we'll have a good car and a good plan and make it work."
Pit stop for Danica Patrick, Stewart-Haas Racing Chevrolet
Certainly, Patrick has the equipment. Stewart-Haas Racing has produced some of the fastest cars this season. Patrick's teammates Kevin Harvick and Kurt Busch have three wins between them and Hendrick-powered cars have visited Victory Lane in nine of the first 17 Sprint Cup races in 2014. At Daytona, Hendrick engines have swept the last four events with her bossman Tony Stewart, Johnson (2) and Dale Earnhardt Jr. in February.
Enjoying restrictor plate racing is half the battle. As unpredictable as the competition can be at Daytona, perseverance and a little bit a luck could be the winning ticket for Patrick on Saturday night.
"I always like going there," Patrick said. "It's where my first stock-car start was in 2010 and I actually have a lot of experience there. I think (crew chief) Tony Gibson and the Florida Lottery/GoDaddy guys build really good cars. They know how to go fast. "At the end of the day, you just need to be in the right place at the right time. A lot of it is out of your control. But I think we'll be good and hopefully have a car that can compete and win."