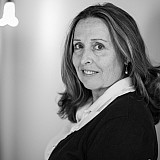 Ryan Newman is consistent but will that be enough to stop Stewart-Haas Racing at Fontana?
FONTANA, Calif. – Seven Chevys topped the speed chart in Happy Hour at Auto Club Speedway on Saturday.
With the exception of Team Penske's Joey Logano and Brad Keselowski, nine of the 11 fastest cars in final practice represented the bow-tie brigade.
Ryan Newman was seventh quick with a lap of 182.699 mph. He felt confident that the No. 31 Richard Childress Racing team had "made gains" on the car between the two practices.
"It was better how we finished than where we started earlier in the morning and the track obviously got worse," Newman told Motorsport.com. "That' a good thing, but it looks like the (Nos.) 41 and 4 (Kurt Busch and Kevin Harvick) are really, really stout. Hopefully, they race each other to death and we can become the benefactor.
"The Caterpillar Chevy is good, we're just not at the top of the class where we want to be. But we are a top 10 car."
Strengthening the troops
The head of that "class" is currently led by Busch and Harvick, who will share the front row for Sunday's Auto Club 400. Busch has led every practice session at Fontana and posted a lap of 184.971 mph in Happy Hour. Harvick has won the last two races on the Sprint Cup tour.
Still, Newman's RCR teammate Paul Menard was second in practice and two drivers from the RCR technical alliance – Casey Mears and Martin Truex Jr. – were fourth and sixth fastest, respectively.
Overall, RCR strengthened its program in the off-season. From a sponsorship standpoint, the Welcome, N.C.-company is as well-funded as it has been in a while and the investments have paid off on the racetrack.
The partnership between RCR and Furniture Row Racing, JTG Daugherty Racing and Germain Racing has also had a year to develop. Although it's only four races into the schedule, the alliance drivers Truex, AJ Allmendinger and Mears are third, fifth and 12th, respectively in the Cup point standings and off to their best seasons to date.
Keep on rolling
As for Newman, who finished a career-high second in the 2014 point standings and is currently eighth, he and crew chief Luke Lambert appear to be picking up where they left off.
Despite kicking off the season with an engine failure during Speedweeks, followed by a wreck in the Daytona 500 which sent Newman limping to a 38th-place finish, the 37-year-old South Bend, Ind.-native fought back with a 10th-place run at Atlanta and third-place finishes at both Las Vegas and Phoenix.
It all comes down to coming out here and doing our job to the best of our abilities, having fun and having good communication.

Ryan Newman
Newman says there's no reason why the team should not continue with the consistency that propelled the team into the final four drivers vying for the Chase to the Sprint Cup at Miami-Homestead Speedway last November.
"It all comes down to coming out here and doing our job to the best of our abilities, having fun and having good communication," Newman said. "I think we've done a good job at that."
The missing link
What's at the top of Newman's wish list right now is a win. The last time he visited Victory Lane was at the Brickyard in 2013 while he was still with Stewart-Haas Racing. In 20 starts at Auto Club Speedway, Newman has four top fives and eight top 10 finishes.
So can he stop the new SHR duo of Busch and Harvick on Sunday?
"They're fast, I'm not saying we can't beat 'em, but they are fast," Newman said. "If it was just one of them (laughs), it would be one thing. But there's two of them and Kevin's been pretty dominant lately. He's obviously been the benchmark at several racetracks.
"He was fast here last year until he had tire problems – like most of us. But hopefully no tire problems tomorrow and we'll just have a good race."