Get alerts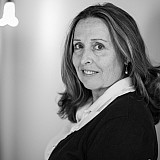 Sure a win would be nice, but right now Matt Kenseth would settle for speed
No, Matt Kenseth hasn't heard from his buddy Dale Earnhardt Jr. after the No. 88 Chevy accidently knocked him into a tire barrier at Sonoma Raceway on Sunday.
And no, Matt Kenseth doesn't know (or he's just not saying) what Carl Edwards' plans are for next season.
What concerns Matt Kenseth the most right now is getting his No. 20 Toyota Camry back up to speed.
This weekend the NASCAR Sprint Cup tour rolls into Kentucky Speedway -- one of the seven venues where Kenseth celebrated in Victory Lane last season.
In 2014, he's 0-16.
Under NASCAR's new Chase format, where 16 drivers transfer into the play-offs – but a win almost automatically secures a spot – Kenseth, who is currently fourth in the point standings, should be a lock.
With 10 races remaining before the Chase, it might appear that winning would be foremost on Kenseth's mind. However, given the struggles the Toyota camp has experienced this season, getting JGR's program back on track tops Kenseth's 'to-do' list.
"As far as the urgency to get a win, yeah, you want to get one. In this new format you really need at least a win and be up in the top 30 to really feel confident about being in the Chase. Anything can happen with different winners, so you're never sure.
"But if we could win every week, we would. So just to have a sense of urgency about it, it doesn't really do any good. We're already working as hard as we can and we're calling the races the way we need to call them to get ourselves in the best position."
Although Kentucky Speedway has hosted just three Cup races to date, Kenseth has shown consistency once again with an average finish of 4.7 at the 1.5-mile circuit – the best on the tour.
Could this be the weekend that Kenseth finally gets his breakthrough win?
"We'll see what happens." Kenseth said. "It was a good track for us last year for sure, so you know, hopefully we'll get there this weekend and have some speed and hopefully be a factor."
In 2013, Kenseth posted the best average qualifying effort of his career – 8.7. Despite winning the pole at Fontana, this season his average has nearly doubled to 16.7.
Kenseth knows that a poor result in time trials can affect the team's entire weekend. And as solid as the team's pit stops have been this season, the driver has to be in a position for it to matter.
"So I think we need to qualify better, so that's probably the first thing on my mind is to get qualified on Friday. I guess it's kind of a backwards schedule. We've got to get the race setup right but then you've got to get qualified. So hopefully we can get something that drives good in race trim and have some speed and get qualified."
Still, Kenseth defended the TRD engines and acknowledged that the Costa Mesa, Calif.-based engineering group "has done a really great job of making good power" before a rash of failures mid-year. TRD's focus then turned to durability.
"We were making great power but we weren't making it to the end every week," Kenseth said. "I think they've done a good job of trying to balance that. Obviously if you're not running on the last lap you can't win, so I think they've done a good job of getting the durability better, on average, from where we were and still trying to develop more power at the same time."
Twelve of Kenseth's 31 career Cup wins have been earned on intermediate tracks such as this weekend's venue at Kentucky Speedway. Whether or not JGR has made gains in the speed department will be clear come Saturday night. But Kenseth is far from giving up.
"I feel like we're doing everything we can do," Kenseth said. "We've just going to keep trying to get our cars faster, keep trying to get in position to win more, and if you can put yourself in that spot enough times, sooner or later you'll get one."