Subscribe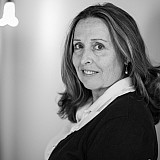 Hendrick Motorsports No. 5 team cannot repeat costly mistakes in the Chase.
DOVER, Del. – While all four Hendrick Motorsports' Chevys transferred to the Contender Round of the Chase, will Kasey Kahne's staying power hold up?
Kahne earned a spot in Chase for the Sprint Cup when he capitalized on Kevin Harvick's misfortunes at Atlanta and won the race.
Although he started 12th at Dover on Sunday and quickly moved up to fifth, following the pit stop under the third caution on Lap 126, Kahne developed a loose wheel and dropped out of the top 25. He was forced to return to the pits for service on Lap 161.
Kahne dropped four laps off of the pace and at one time was 15th in the point standings. Over the course of the final 239 laps, he rallied back to finish 20th – and two points ahead of the AJ Allmendinger to earn the 12th and final position for the Contender Round.
The harsh reality
When crew chief Kenny Francis attempted to compliment his driver on the cool down lap, Kahne was far from accepting of his team's efforts.
I need you guys. I need you if we want to go further than this.

Kasey Kahne
"Not the way we wanted to do it, but at least we did it," Francis told his driver. "The car ran good most of the day man, just thanks for hanging in there. "
"10 -4," Kahne said, then insisted, "The pit crew guys better step it up. I need you guys. I need you if we want to go further than this."
"Yes sir, man," Francis replied. "Yes sir. We have to straighten that up guys, you have to get in the game.You want to race or not? Let's go race."
A second chance
The second round offers great opportunities for Kahne. He finished third at Kansas Speedway in May. His best track on the Cup circuit is Charlotte Motor Speedway where he's earned four of his 17 career Cup wins. He's led 1,106 laps and boasts an average finish of 11.5 on the 1.5-miler.
In the spring, Kahne qualified third at Charlotte and finished 14th but his result is better than his overall average finish for 2014 – which is 16.5.
Talladega is a crapshoot for all 12 Contenders. Chase strategy will be scrambling for wins or points at Kansas and Charlotte – and Kahne's certainly capable of both despite the season the No. 5 Hendrick Motorsports team is having.
Crunch time
Kahne is absolutely right, with the Cinderellas out of the running in the playoffs, this team cannot afford the type of mistake they had on pit road on Sunday if they expect to move to the third and final rounds in the Chase.
Teams were able to recover from miscues in the first round with 16 teams in the running, but weaknesses will be magnified moving forward with just 12 drivers.
"We've struggled all season with that," Kahne said after the race. "But they work hard and I know they'll keep working hard. I just told them if you guys want to go further, it's time to step-up. It's time to put our best stuff out there. I know they want to. They'll work hard this week. I'm going to work hard and we're going to be prepared when we get to Kansas and hopefully we can keep moving on."