Subscribe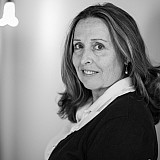 Logano remains optimistic despite starting on Row 7.
HAMPTON, Ga. – Joey Logano is not one to make excuses.
Despite  battling a head cold on Friday, he qualified 14th. For first time this season, Logano failed to transfer to the third and final round of knock-out qualify on an open engine track.
The 24-year-old Team Penske racer vowed to his crew "we'll be alright for the race."
On Saturday, Logano came back as promised. He set the fastest lap in second practice (189.351 mph) and the second best lap (187.869 mph) in Happy Hour. Among the 36 cars that ran 10 consecutive laps, the No. 22 Ford ranked fourth.
"You have to go fast for a long time here, that's the only way to do it, but we were OK – even on the long runs," Logano said. "We never put new tires on it, so we kind of just kept working.  We'll see.  I think the 4 car (Kevin Harvick) is super-fast, but I don't think we're far behind him.  Since we never put new tires on it's hard to say."
Harvick, who starts from the pole for the Oral-B 500, was second to Logano during the first practice on Saturday and maintained the second fastest speed over a 10 lap average. Jeff Gordon had the best 10 consecutive lap average in the final two sessions and was eighth and fourth on the speed chart. Matt Kenseth laid down the fastest lap in Happy Hour - 188.251 mph.
Although Logano starts on Row 7, he expects the No. 22 Shell Pennzoil Ford to come alive as the race rolls on. In the first five intermediate track races this season, Logano has an average finished of sixth and has led 252 laps.
Everyone is trying to make their car good on the long run.

Joey Logano
"Once the tires start to wear out the better car will prevail eventually," Logano said. "It might take a little bit of time, but eventually it will be the best.  That's why everyone is trying to make their car good on the long run."
It's been a remarkable season for Logano. He's coming off of his third win of the season last week at Bristol – and could make it four on Sunday.
As far as being "under the weather" a fast car can cure a lot of ails for a racer.
"I'm getting better," Logano said after practice. "I'm 90 percent."