Subscribe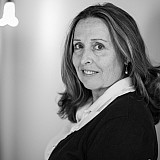 An eighth victory at the Track Too Tough to Tame will guarantee Gordon's ticket to the Chase.
For Jeff Gordon, it was love at first sight.
There was an immediate simpatico between the young driver and the Lady in Black, otherwise known as Darlington Raceway.
Some cautioned the then 21-year-old rookie not to stray or get too comfortable with the old gal or she could bite him. 
But during a 23-year span that included 34 starts at the treacherous 1.366-mile speedway, a beautiful relationship evolved between the driver of the No. 24 Chevy and the Track Too Tough to Tame. 
"I loved it right away," Gordon said. "I loved running up near the fence. I think had I not raced at places like Salem and Winchester in the midgets and the sprint cars this track would have probably been a little bit more intimidating.  
"It fit my style, our cars were good.  I really enjoyed, right from the beginning, racing at this track.  I think it was really more of what people were saying about it that stuck out in my mind prior to me coming here than when I actually got a chance to race here."
Gordon's seven Darlington wins — all earned on the old pavement — included five authentic Southern 500 victories. No offense to the eight different drivers that won races at Darlington following Terry Labonte's 2003 win, but it's the grueling conditions on Labor Day weekend that made the Southern 500 the iconic event that it was — and still can be. 
Still, Gordon never let the early warnings bother him.
"People trying to scare you and put this fear in you of 'oh man Darlington, boy that is a tough track," Gordon said. "You run right up next to the wall, man that place is going to get your attention, the Darlington stripe.' So, you come into it going 'oh man I've got to watch myself here.' Then you go out there and you either like it or you don't.
"One of the reasons I think I excelled at this track – you don't come here – at least back with the old surface and the cars with less downforce in them, even less than what we have this weekend, you didn't attack this track. It wasn't about being aggressive. It was about being patient.  It was about finesse. It was about not overdriving it and having a car in one piece at the end of the day. And usually the ones that had the fenders on it were the ones that were most competitive at the end of the day." 
Gordon believes his "finesse" allowed him to excel in an era of NASCAR before aerodynamics and over-engineering took precedence over driver skill. With less dependence on aerodynamics this weekend and a softer tire, Gordon is optimistic that the rules will play to his favor. 
"I feel like that is one of the things that I have done really well throughout my career," Gordon said. "And it's also one of the reasons why I haven't been as competitive in the last 10 years because that is not the way you do it today. These days you are aggressive from the time they drop the green. The cars have tons of downforce, the tires don't fall off and you just go for it.  
"This weekend I think it's going to go back a little bit to the old school way of Darlington and I hope that suits my style and what we have as a race team."
The change couldn't come at a better time for Gordon, who is still searching for his first win in what is the final season of a remarkable career. The four-time NASCAR champion has qualified for all but one Chase for the Sprint Cup. In 23 seasons, Gordon, 44, has amassed 92 wins (third all-time), 80 poles, 323 top fives and 466 top 10 finishes. 
Gordon's sole wish during his swan song was to be competitive. He's hoping to regain his groove at Darlington, where in addition to having more wins than any active driver, Gordon's average qualifying effort of 6.8 tops the tour and ranks as his best track. 
Not surprisingly, the No. 24 Chevy was better than average on Saturday when Gordon qualified fifth, sans running in Q-trim during Friday's practices. After his run, Gordon acknowledged he's "excited" about his final race at Darlington.
"That was a really nice qualifying effort," Gordon said. "The car was rock solid.  We didn't make a qualifying run (Friday), so I was pretty nervous coming into today with our 3M Chevy team.  
"The guys really focused on the race, so I'm equally or more excited about the race than I am how well this qualifying session went.  The car definitely has the speed.  We kept up with the tires and the track, so I'm very proud of that top five."
With just two races remaining to determine the Chase field, Gordon is 15th on the grid with a 17-point advantage over 16th-place Clint Bowyer and 52 points to the good over 17th-place Aric Almirola. Certainly, a win would solve Gordon's problem. 
"We definitely feel pressure and it's a little bit stressful right now being on the bubble," Gordon said. "I felt like we were in a pretty comfortable position about a month ago.  We have just had some misfortunes. I feel like we have performed well enough to securely be in by points. I can't say we have performed well enough to be real confident coming in here that we are going to be one of the cars to beat.  
"As competitive as we were last year it would be pretty disappointing if we didn't make it. I feel like we have been fairly competitive this year.  I can't say that the reason we are in the position we are in right now is just because we haven't run well enough. We have just had some things that haven't gone our way. But we also haven't performed up to par with what we expected to do this year.  
"I want to be in the Chase. We're going to fight hard to be in the Chase and I think it would be a great way to end my career."