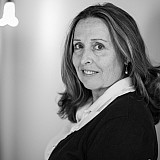 Yes, racing is cyclical but Ford needs a group effort to persevere at the Sprint Cup level.
Joey Logano's glorious weekend at Watkins Glen notwithstanding, Ford's NASCAR Sprint Cup Racing effort admittedly is in need of an overhaul.
But at least those in the Ford camp can look to the performance arc of another manufacturer and take hope.
Last summer, Joe Gibbs Racing's three Toyota drivers were dialed in for the Chase for the Sprint Cup.
Kyle Busch and Denny Hamlin had won races early in the season. Matt Kenseth was his traditionally consistent self. Though winless, he would make the Chase on points.
Hamlin's victory at Talladega Superspeedway in May — the 10th race on the schedule — would be the last for the company's Cup program in 2014. However, Hamlin was steady enough to advance to the final round of the playoffs at Homestead-Miami Speedway and his JGR teammates finished in the top 10. 
Fast forward to 2015. Gibbs has eight wins — more than any other organization in the Sprint Cup Series. The organization expanded with the No. 19 team and Carl Edwards in the offseason. Adding another crew to the fold with a proven winner such as Edwards, has increased the data and feedback at JGR's disposal. As of now, all four Gibbs cars are in the Chase (Busch must remain in the top 30 to transfer) — the only company to make that claim.
While both Toyota and JGR saw the necessity to grow (and will continue to do so by adding Furniture Row Racing as an affiliate for 2016) and improve in an effort to compete against the Hendrick Motorsports/Stewart-Haas Racing juggernaut, Ford Performance is in a funk. 
I think we feel pretty strong that we have a way forward and we'll continue to improve our performance.

Dave Pericak
"We're working on getting all of our cars better," said new Ford Performance boss Dave Pericak. "If you look at the last few races, even the Team Penske cars have stepped up. That's not by mistake, that's by hard work and getting better throughout the season. We are running a new package this year and all year we've been trying to improve our ability to run that package. We've learned a lot and you'll continue to see that through the rest of the year.
"I think we feel pretty strong that we have a way forward and we'll continue to improve our performance." 
Leading the way
Yes, Logano won his second Cup race of the 2015 season at Watkins Glen on Sunday and remains second in the point standings. And Brad Keselowski, who is fifth in the points, posted a victory at Auto Club Speedway but could have won at Kentucky, Loudon or even Sunday at the Glen. 
But just as Toyota was forced to raise the bar last year in an effort to compete with the 20-something Chevy teams that compete each race, Ford cannot rely solely on the two Team Penske racers to carry the Blue Oval's effort in Cup. 
I think we can get there, but there's no doubt to me that the Toyotas and Chevrolet camp are a little bit ahead of where we are at the Cup level. 

Brad Keselowski
On Saturday, Fords swept the podium in the Xfinity Series at Watkins Glen. When motorsport.com asked Keselowski, who finished second in the NXS race, what Ford must do to compete with Chevy and Toyota on Sundays, he simply replied, "A lot.  There's no secret.  We're not where we want to be at the Cup level."
"I think there's a lot of reasons for that and those reasons would probably last a lot longer than this press conference, but it's gonna require a lot of work and we're trying to get there," Keselowski added. "I think we can get there, but there's no doubt to me that the Toyotas and Chevrolet camp are a little bit ahead of where we are at the Cup level.  
"Over here at the XFINITY level it's maybe not the fairest of reads.  The team quality over here and the driver quality today was perhaps a little bit biased to the Ford camp, but on equal footing I think we've seen the 33 (Richard Childress Racing) and the 20 (Joe Gibbs Racing) car be the two best cars, and those are both obviously not Fords.  
"I think it's consistent throughout the three series, but a team and a driver can certainly make up for that, but when the teams and the drivers are equal then the deficiency shows up.  For us, we've got to figure that out and that's on us to do."
The best of the rest
Roush Fenway Racing hasn't won a race since Edwards left. The last Ford outside of the Penske camp to win a race was Aric Almirola for Richard Petty Motorsports — at Daytona last July. Currently, the Richard Petty Motorsports driver is 16th in the point standings, two spots ahead of Roush's alpha racer Greg Biffle. 
Jack Roush won the first Chase with Kurt Busch in 2004 but for the first time since the system was introduced, the company is in danger of missing the play-offs.
"Clearly we're struggling more with Roush than we are with Penske, but in total, we have a strategy in getting ready for the Chase and we'll be competitive," Pericak added. 
Although Roush is working diligently to right the ship, the gains won't likely manifest for another two months at which point Biffle would have already missed the Chase. Unless Almirola or Biffle experience a breakthrough win in the next four races, it will be up to Team Penske alone to represent Ford in the Chase. 
Even among the Ford teams, the deficiency is stark. Driver talent certainly plays a factor as do the team budgets. Take an elite racer such as Kyle Busch and compare him to Roush's Ricky Stenhouse Jr. and Trevor Bayne. Busch has run in half as many races (11) as Stenhouse and Bayne but only trails the drivers by 31 and 32 points, respectively. Even fellow Ford racer Sam Hornish Jr., who is 25th in points in his return to Cup, is out-running Stenhouse (27th) and Bayne (28th).
Where's the talent?
Like Toyota, Ford has a great crop of young racers in the pipeline. Ryan Blaney has shown tremendous promise with the Wood Brothers this year but the ability to compete on a full-time basis would expedite his learning curve. 
Chris Buescher currently leads the Xfinity Series point standings and has two wins on tour. He has shaved four positions off his average finish (8.4) and has led nearly three times as many laps. Buescher and his RFR teammate Ryan Reed are the only regular NXS drivers with victories among the top 20 drivers. Blaney (24th) also has a win but has competed in only seven of 20 events. Bubba Wallace, who is sixth in the standings with one top five and seven top 10s, continues to impress in his first full season and could breakthrough with a win any weekend. 
Tyler Reddick is leading the Camping World Truck Series point standings in his first full year on the tour. The 19-year-old from Corning, California could be Ford's answer to Erik Jones. Reddick, who drives for Keselowski, won the season opener at Daytona and backed that up with a victory at Dover. At Pocono, when Reddick finished third behind Kyle Busch and Kevin Harvick, he was able to take the truck points lead from defending champion Matt Crafton. In 12 starts, Reddick has eight top fives, 10 top 10s and an average finish of 5.2. He leads Crafton by 11 points and has a 16-point advantage over Jones with 11 races to decide the title.