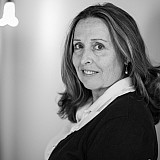 Jeff Gordon contends that A.J. Allmendinger is currently the sport's top road course racer, but will that translate into a win on Sunday?
Jeff Gordon didn't hesitate when asked about AJ Allmendinger's prowess on road courses. 
"I would say he is the guy to beat," Gordon said of his fellow Northern Californian.
While there's a decade of difference age-wise between the drivers, their path through the racing ranks — BMX bikes, quarter-midgets and gokarts — were quite similar. But while Gordon shot off to the Midwest and pursued USAC and eventually NASCAR, the Dinger took the more traditional path to open wheel through the Skip Barber school. 
The Los Gatos, Calif.-native then graduated to CART, where he enjoyed a successful three-year run which culminated with five wins, two poles and seven podium finishes in 2006 before transferring to NASCAR full-time in 2007. 
Still, the first few years were a struggle as Allmendinger attempted to acclimate to stock cars with Red Bull — a rookie team with a rookie driver. Although Allmendinger would bounce around for several seasons before landing in a quality ride with Team Penske, the experience was short-lived after the driver failed a drug test midway through his first year in the No. 22.
But he soldiered back with JTG Daugherty racing in 2013. And last year at Watkins Glen, Allmendinger earned both his first Sprint Cup race and the first Cup victory for the No. 47 Chevy. 
While Allmendinger has shown tremendous car control at a variety of tracks, he shines on road courses. 
I know if we go out there and we're at our best and I do my job we'll have a shot to win, and that's all I can ask for.

AJ Allmendinger
"For me, I try to be at my best everywhere we go," Allmendinger said. "My background is obviously road course racing, so it kind of leans towards that. Winning at Watkins Glen last year kind of helped that. 
"But, the Sprint Cup Series is so difficult right now. I think there's been what, 10 winners in the last 10 races here? I know if we go out there and we're at our best and I do my job we'll have a shot to win, and that's all I can ask for."
Earning respect
In his eighth attempt, Allmendinger won the 2012 Rolex 24. The following season, he was victorious on two of the three XFINITY Series road courses. 
Yet, with the Glen win last year, Allmendinger earned his first Chase berth. And for Gordon — and the rest of the garage — the ability to outrun Marcos Ambrose at Watkins Glen turned a lot of heads. In Gordon's opinion, Allmendinger's performance was "extremely impressive" and he "ranks up there (with Ambrose) as much or more". 
I think AJ has the skills to be the fastest and the best here this weekend, certainly in qualifying.

Jeff Gordon
"I had been racing with Marcos that weekend up until we had our issues," Gordon said. "And he was strong, he was really tough and I didn't think anybody was able to beat him that weekend.  The fact that AJ did, shows what his talents are on a road course.  
"I will say that this road course (Sonoma) it takes a different type of driving style.  AJ is extremely aggressive.  Nobody drives in the corners deeper than AJ does.  I think that at Watkins Glen that way of attacking the racetrack is very beneficial and definitely puts good lap times together and is tough to beat. 
"Here I think there is a fine line and balance between that.  I think AJ has the skills to be the fastest and the best here this weekend, certainly in qualifying.  Then it's going to come down to executing that in the race.  I would say he is the guy to beat."
Home cookin'
No, Allmendinger's numbers at his home track are not nearly as impressive as at the Glen, where he has completed every lap, has an average finish of 7.8 and earned one win, two top fives and four top 10s in six starts. But last year he started second in the Toyota SaveMart 350 and led 35 laps before an accident took the No. 47 Chevy out of contention. Prior to finishing 37th, Allmendinger had four finishes of 13th or higher. 
Even through Allmendinger remains a favorite for Sunday, he's still concerned about the overall performance at JTG Daugherty Racing right now. The team started the season strong but has settled into a 22nd-place team. His only option with 11 races to determine the 16-team Chase for the Sprint Cup will be to win. 
"I know the format," Allmendinger said. "If you win, you're in the Chase. Right now, our team is just trying to improve. And the last six or seven weeks, we've kind of lost our way a little bit. This is probably a great race to try to get some momentum back, knowing that if we go out there and we do a good job, we should have a good chance to at least win the race or be in contention inside the Top 5. 
"The guys have done a fantastic job in the off-week to really focus on this race car and get it better. But yeah, at the end of the day, I know what the prize is. I know if you win, you make the Chase; and that's so important. But I try not to focus on putting the pressure on that this race is do or die, or Watkins Glen is do or die; and if we don't, it doesn't happen. 
"We've just got to get better every weekend. I know that's kind of cliché, but right now that's really our goal. If we go out here and have a great run and build some momentum, that's all we can do. Like I said, for me, I just try to drive my butt off. And if it's good enough, it's good enough. If it's not, it's not."