Subscribe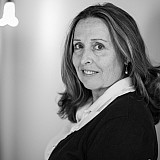 13-year relationship continues between JTGD's No. 47 Chevy and Bush Brothers & Company.
BUSH'S Beans will continue to power AJ Allmendinger and the No. 47 JTG Daugherty Racing Chevy. 
JTGD announced a multi-year partnership with the Bush Brothers & Company on Friday — on the eve of Allmendinger racing the No. 47 BUSH'S Grillin' Beans® Chevrolet SS in the Irwin Tools Night Race at Bristol Motor Speedway.
"It's such a great honor to have represented BUSH'S Beans in the sport of NASCAR for so many years and we are pleased to announce that they are returning for multiple years," JTG Daugherty Racing co-owner Tad Geschickter said. 
"We are blessed to have support from great brands that allow us to compete at NASCAR's top level with the No. 47 Chevrolet SS. We will continue to work hard to augment their marketing plans and bring the brand to life for millions of brand-loyal NASCAR fans. Bush Brothers & Company are great partners and share our values as a family-oriented company."
Allmendinger made his debut with BUSH's at Richmond International Speedway nearly two years ago. The 33-year-old Los Gatos, Calif. racer won his first career Sprint Cup race with the team last year at Watkins Glen to qualify for the 2014 Chase. 
"It's been pretty special getting to know the family of BUSH'S Beans because it's a brand that we all remember as kids and continue to purchase today," Allmendinger said. "When you think of getting together with your family and friends for a cookout or just a nice dinner in general, BUSH'S Beans comes to mind along with our other great partners. We've had some fun the last couple of years, but I just wish they would go ahead and hand over the Secret Family Recipe to me. Not sure what they are waiting on, but in all seriousness I'm lucky to have some of the best brands in the sport."
More than a century ago, Bush Brothers & Company was founded just east of Nashville in Chestnut Hill, Tenn. For 13 seasons, the company has supported the Geschickter's racing efforts. 
"We are very excited to extend and expand our long-standing relationship with JTG Daugherty Racing," said Tom Ferriter, President and CEO, Bush Brothers & Company. "After 13 years, we think of Jodi (Geschickter), Tad, Brad (Daugherty), AJ and all of the No. 47 team as part of our family. We look forward to continuing to work with JTG Daugherty Racing for many more years to come.  We are especially proud to make this announcement at Bristol Motor Speedway since East Tennessee has been home to Bush Brothers & Company since our company's founding in 1908."