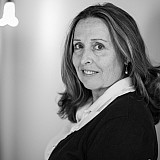 The appeal would be heard on Saturday.
DAYTONA BEACH, Fla. – Kurt Busch will appeal NASCAR's decision to indefinitely suspend the driver.
Both Stewart-Haas Racing and Busch's legal counsel Rusty Hardin confirmed that the 2004 Sprint Cup Champion will take the necessary steps to appeal NASCAR's ruling. As of this report, Busch, who must make the request personally to
Busch attorney Rusty Hardin releases statement
Hardin released the following statement on Friday:
"We are extremely disappointed that NASCAR has suspended Kurt Busch and we plan an immediate appeal.  We assure everyone, including NASCAR, that this action against Mr. Busch will turn out to be a travesty of justice, apparent to all, as this story continues to unfold.
"We are confident that if the Commissioner agrees to hear newly available evidence that contradicts the testimony of Ms. Driscoll, he will be able understand the actions of that night as well as Ms. Driscoll's character and motivations and reconsider his judgment.  He has already found that Ms. Driscoll lied under oath at least once. Our newly available evidence will make it clear that much more of her testimony was untruthful and was purposefully kept from the Commissioner by Ms. Driscoll's attempts to intimidate and threaten witnesses. 
"It is important for everyone to remember that the Commissioner's report has to do with a civil, family law matter and no criminal charges have been filed against Mr. Busch.
"We ask everyone's patience as this case continues in the court of law and are confident that when the truth is known Mr. Busch will be fully vindicated and back in the driver's seat."
NASCAR's decision
NASCAR suspended Busch citing actions detrimental to stock car racing (Sec. 12.1.a) and a behavioral penalty (Sec. 12.8) in reaction to the supplemental civic disposition from State of Delaware's decision to grant the driver's former girlfriend an order of protection from abuse.
However, NASCAR added that the decision was appealable and could be expedited once the driver made the request.
"Kurt Busch and Stewart Haas Racing are fully aware of why we made this decision, and as with any suspended membership, Kurt will have the right to appeal, and if he does elect to appeal, NASCAR will expedite the appeal process," said executive vice president and chief racing development officer Steve O'Donnell.
After Busch personally requests the appeal to the Appeals Administrator, George Silbermann, it could be heard as early as Saturday by three people from the National Motorsports Appeals Panel.  Should the commision not rule in Busch's favor, he can still appeal to Final Appeals Officer Bryan Moss. While Busch cannot bring counsel to the hearing, he may bring witnesses according to NASCAR.