Subscribe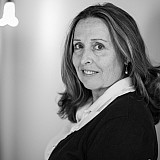 Kyle Busch reflects back to his school days as he returns home to celebrate his Sprint Cup championship.
When science teacher Stacy Schaumburg was approached eight weeks ago about having a newly crowned NASCAR champion visit her STEM (Science, Technology, Engineering and Mathematics) students this week at Clifford J. Lawrence Junior High School, little did she know a hometown hero would address her class of seventh and eighth graders.
But on Tuesday afternoon — fresh off his first round of media responsibilities — Kyle Busch shared his experience of coming out of the Clark County School District and achieving his dreams.
"I made the grades that were required by Mom in order to go racing," Busch said.
Busch did not attend Lawrence JHS. He graduated from the Hyde Park Academy of Science and Mathematics — a magnet for gifted students to the northeast of Lawrence. Still, the students could relate to the lessons their fellow Las Vegan discovered during school that helped to accelerate his learning curve behind the wheel.
I was actually pretty surprised — not necessarily how easy it was — but how I felt through the whole situation, not being too nervous

Kyle Busch
Schaumburg started the STEM program at Lawrence three years ago. It was through the motorsports-inspired Acceleration Nation program that her students were chosen for the classroom visit with the Joe Gibbs Racing driver.
Busch spoke of his love of science and math. Busch recounted the experience of meeting his favorite driver — Jeff Gordon — "when I was just about your age" at Las Vegas Motor Speedway and how he would beat him for the title one day. And Busch described his heroic comeback this season after "hitting the wall at 90g's" in Daytona and missing the first 11 races of the season to his victorious run at Homestead-Miami Speedway last month.
Lessons learned
Throughout the discussion, Busch beat home the message "anything is possible." 
"There are a lot of different ways to be successful in life," said the 30-year-old Sprint Cup champion.
Busch's calling just happened to be in racing. This year in just 25 starts, Busch earned five wins, 12 top fives and 16 top-10 finishes. While the challenge of recovery followed with the actual competition was indeed demanding, there wasn't the sense of dread Busch has felt in past Sprint Cup playoffs.
Busch feels his experience in winning this year's championship will enable him to be more relaxed for future title bouts.
"I was actually pretty surprised — not necessarily how easy it was — but how I felt through the whole situation, not being too nervous or this or that," Busch said. "I've been racing for XFINITY wins or Cup Series wins and I felt like I had some slip away maybe because of my internal feeling in that race and not being able to get the most out of the car.
"But this whole experience was far different than any of that. I'm not sure if number two will make me feel nervous or what but it certainly makes it easier to think those championships we achieve down the road will be easier."