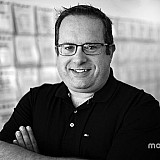 Despite some consternation among Joe Gibbs Racing teammates as they battled each other for second place last weekend at Martinsville, Va., Carl Edwards, Matt Kenseth and Kyle Busch insisted Friday all members of the organization are on the same...
As the laps wound down, Denny Hamlin, Kenseth and Busch found themselves trying to get around each other in an attempt to catch race leader Jimmie Johnson. In the end, Brad Keselowski got by all three to finish second, while the Gibbs drivers finished third, fourth and fifth.
In comments on his team radio and immediately after the race, Busch said the JGR drivers had worked so well together, "they handed the No. 48 the win."
On Friday at Texas Motor Speedway, Busch said the group had their regular Tuesday meeting and each driver talked out what they were trying to accomplish in the waning laps of the race.
"We all strive to be the best teammates to one another but you also have the strategy that you have to be able to go out there and perform to the best of your team, and to go out there and win the championship," he said.
"This (Chase) format lends itself to a different situation than in years past and maybe I was expecting a little bit different in that then what transpired in the race, but we talked – forgive and forget and move on and here we are."
Edwards gives his perspective 
Edwards was out of the running for the win last Sunday after experiencing a tire issue but said after attending Tuesday's meeting, he thought the incident "wasn't a big deal."
"I know there was frustration after the race, but that was the only good thing about having that tire problem is that I didn't get caught up in any of that – if there was something good out of it," he said.
"So, I didn't see first-hand what happened. I haven't gone back and watched the video yet but knowing the discussions afterward everybody had a different perspective but everybody understood one another and they really got over it very quickly."
Kenseth not concerned
Kenseth called the teamwork among JGR's four Cup drivers "second to none."
"I've had a lot of great teammates, none any better than what I have now, that's for sure. Everybody is really, really competitive and wants to win," he said. "Our goal was to have four cars at Homestead and now there's only three spots left.
"Every week we talk about what we can do to help each other, and make things better but we also realize when they drop the green on Sunday, it's one against 39 and we have to get the best finish we can for our respective teams."
Kenseth agrees the current Chase format has produced many different scenarios that go well beyond simply encouraging drivers to go for wins.
"It's not as cut and dry as probably when it first came out when everyone thought it was just about winning. There's things that go on and lots of moving pieces. I think there's a lot of huge benefits to having good teammates and talented teammates and crew chiefs and all that stuff," Kenseth said.
"The only downfall you can find of it is it's hard to beat them when they are in the same stuff. I reap the benefits every day of having great teammates and crew chiefs and competitive cars."