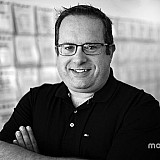 If Kyle Busch can stay out of trouble, he should have no problem cracking the Top 30 in points by Richmond.
Kyle Busch's march toward the Top 30 in points in the Sprint Cup Series – which will ensure him a berth in this season's championship Chase – has so far been fueled by victories.
Busch, who has won three of the last four Cup races, including the past two, sits just 58 points outside the Top 30 entering Sunday's Brickyard 400 at Indianapolis Motor Speedway.
Busch, who missed the first 11 races of the season as a result of injuries sustained in the NASCAR Xfinity Series season opener at Daytona, was facing a difficult road to championship eligibility when he began his quest eight races ago.
There's going to be a lot of different ways that these races can play out so hopefully we're on the good end of it.

Kyle Bysch
With three victories – and the solid performance from his No. 18 Joe Gibbs Racing team that has come with it – his outlook has changed.
He no longer is worried about having a victory of whether he and his team is up to the task performance-wise. There are now other concerns.
Staying out of trouble
"I think the biggest thing is just getting caught up in someone else's stuff. I feel like Dover was one of those instances trying to get by a lapped car there at the end of the race and we just got together. He wasn't sure I was there or didn't know I was coming and we got together," Busch explained Saturday at IMS.
"You've got those situations that can come up any week and that can be frustrating. We don't want to have any more of those happen."
Two races stick out on the upcoming schedule which Busch acknowledges could pose potential problems.
"You look at Watkins Glen, it's always kind of an unknown. I feel like our road course program is pretty good and if we can be up front then I feel like that will take care of itself, but restarts can be quite crazy," he said.
"There and probably Bristol – you can be leading the race and lapped cars get together in front of you on the straightaway and you can get involved in it. That is certainly one you look at as being a challenge as well."
And of course there is what transpired at Michigan in June, when Busch wrecked on a restart as it began raining.
"There's so many different things – it's racing and you just have to let it play out," he said. "There's going to be a lot of different ways that these races can play out so hopefully we're on the good end of it."
So far, so good.