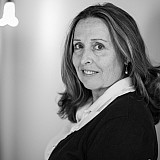 Kurt Busch had a dominant car at Thunder Valley, but found himself at the wrong place, at the wrong time.
BRISTOL, Tenn. – Bristol Motor Speedway served up a heartbreaker to Kurt Busch on Sunday.
Busch had the dominant car in the closing laps but settled for 15th. Although he led the Food City 500 in Support of Steve Byrnes six times for a total of 98 laps, after the team elected to forfeit the point for tires on Lap 478, Busch's fortunes turned.
He restarted sixth and quickly gained a positio. Before gaining momentum, the 10th caution erupted after contact between Kasey Kahne and Tony Stewart. Busch lined up behind Carl Edwards, whose car was smoking prior to the restart on Lap 493. But when Edwards tangled with Jeff Gordon and hit the backstretch wall, Busch had no time to stop and severely damaged the front right side of the No. 41 Haas Automation Chevy.
Carelli, do you think the racing legends that are dead just look down upon us and shake their heads?

Kurt Busch
"Carelli, do you think the racing legends that are dead just look down upon us and shake their heads," Busch asked his spotter Rick while he waited for to restart after it was delayed for a third time for rain.
By then, 500 laps into a race that went into 11 laps of overtime, Busch had already overcome his share of obstacles.
Fighting on
Before the race started, crew chief Tony Gibson was sidelined with kidney stones. Still, Busch powered the No. 41 Haas Automation Chevy to the front of the field by Lap 41.
Busch traded time at the point with his Stewart-Haas Racing teammate Kevin Harvick, who also led six times for a race-high 184 laps. But on Lap 278, Busch lost control of his car while running third and slid sideways into the No. 48 Chevy of Jimmie Johnson. He recovered and restarted 15th.
He was saddled with a tire violation on Lap 321 and dropped to 16th. In less than 50 laps, Busch was in the top 10 after the team elected to pit for four tires during the seventh caution on Lap 345. When Kyle Larson pitted from the lead on Lap 437 after leading 90 laps, a battle ensued between Matt Kenseth, who assumed the lead and Busch.
Busch was forced to the inside lane, but eventually captured the lead on Lap 444. He held the point until Lap 478 when he relinquished the lead. After his accident with Edwards, Busch limped to a 15th-place finish.
I was like I'm avoiding the wreck, but I couldn't do anything to avoid them.

Kurt Busch
"We had fresh tires coming up through," Busch said. "Edwards pushed the cushion.  He hit some ice, I hit the same stuff or he was throwing the marbles out on the track and I just got sucked right in there.  I was like I'm avoiding the wreck, but I couldn't do anything to avoid them.
"We salvaged 15th.  The car could have won."
Matt Kenseth won his first race of the season and ended a 51-race winless streak.
Would've, could've, should've...
Busch took responsibility for pitting in the closing laps which mired him in traffic. However, he felt the team turned the corner.
"We had a very eventful day," Busch said. "I don't even know how to describe it.  This is a good sign.  We had good long run speed and that is the most positive thing to take from the last couple of week where we didn't have that long run speed. 
"I think we found some good things in our Haas Automation Chevrolet.  All-in-all 500 laps here you are right upon that edge.  We had 100 laps on our tires.  I thought we needed to pit."
John Klausmeier, who filled in as the crew chief, replied, "It's all good. Good job everybody. We'll see what we can get."
When the race ended, Gibson, who had returned to his motor coach after seeking relief at a local hospital, came over the radio and said, "I just want to tell you how proud I am of you guys. You're an awesome race team."
Busch, who held on to 22nd in the point standings despite missing three races, remains optimistic.
"We will get it," Busch said. "We are not going to get one win.  We are going to get many wins."