Get alerts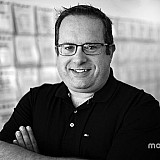 Kyle Larson's good day and Kyle Busch's championship hopes both took a big hit on Lap 195 of Sunday's rain-delayed Bank of America 500 at Charlotte Motor Speedway.
With the race under caution for fluid on the track, the race leaders were deciding whether to pit or not. Leader Joey Logano briefly faked going down pit road but remained on the track.
Larson, running second, dove to pit road just as Busch, running third, decided not to pit and dove back up to the track. The two collided, doing considerable damage to both cars.
"Larson cut across our nose right there, KOed," said No. 18 spotter Tony Hirschman.
"What the (expletive) was (Larson) thinking? He was never going to make the commitment cone anyway," radioed Busch.
In addition to the damage, both drivers were assessed commitment line violations by NASCAR and Busch was penalized for speeding on pit road.
On the restart on Lap 201, Busch was running 23rd and Larson was 24th – the last two cars on the lead lap.
Larson takes responsibility
After the race, Larson took full responsibility for the incident.
"They told me to do what everybody around me was doing and the No. 22 (Joey Logano) was staying out, so I was committed to staying out and as soon as I turned right to stay out they said 'pit, pit, pit,' " Larson said.
"I hung a left and Kyle was there. I feel really terrible to ruin their day and hopefully it didn't hurt their chances of transferring through this round. I know they deserve a top three finish for sure. I felt awful immediately and still do. I hate it."
Busch didn't have much to say specifically about Larson after the race but did praise the work his No. 18 Joe Gibbs Racing team did to return his car to a competitive condition after the incident.
"They don't deserve to be put in these situations year in, year out, but we are for some reason. But it's tough and we're going to have to battle through with what we've got right now," Busch said. "I can't say enough about what they did on pit road getting us back salvageable."
Larson finished the race 21st and Busch 20th.