Subscribe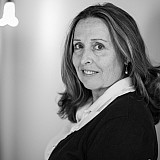 Gentle Giant discloses he's been diagnosed with lung cancer.
Former NASCAR driver and long-time TV and radio personality Buddy Baker announced on SiriusXM NASCAR Radio on Tuesday night that he was retiring from broadcasting. 
Baker, 74, was diagnosed with lung cancer last fall while undergoing shoulder surgery.
"Just before Thanksgiving, I started having this horrendous shoulder pain and across my chest and couldn't figure out what the heck it was," Baker told Brad Gillie on the Night Shift, the show he had co-hosted. "So I had doctors analyze what was wrong. It was to be just a rotator cuff operation and I said, 'good, I'll be back in a couple of weeks'. Not so. 
"As they started to really get inside the problems, the pain was getting worse and worse and worse. They said, "wait a minute, what is this on the right hand side?' And they said, 'My god, it's a huge tumor in my lung.'
"Basically, then I started realizing what a blessed person I've been as far as being with my family — which is the racing family, watch three or four generations of driver and compete against three of them myself, and the great friends I've made through Sirius. As I started to come back after my first lay out, I realized, man things weren't the same. It sounds like I'm almost in a well and trying to yell up. The quality that Sirius brings, I just wasn't living up to what you were supposed to do."
Baker graciously added he "knew when it was time to say good-bye to a great racing career." 
The Charlotte native, and son of NASCAR champion (1956-57) Buck Baker, had 700 Cup starts in 35 seasons with 19 wins, 38 poles, 202 top fives (9th all-time) and 311 top 10 finishes.
After Baker retired from driving, he became one of the most popular figures in the TV booth as a color commentator with TNN and CBS then later as a co-host with Sirius in 2007.
In 1979 at Talladega, Baker was the first driver to break the 200 mile per hour barrier on a close course. His final Cup win was with the Wood Brothers in the venerable No. 21 Ford in the 1983 July race at Daytona. 
"He was one of  the best ever at Daytona and Talladega," said team owner Eddie Wood. "We could always count on being fast because he would drive the car with less spoiler than most other guys."
Baker was inducted into the Charlotte Motor Speedway Court of Legends in 1995 and two years later in both the International Motorsports Hall of Fame at Talladega and National Motorsports Press Association.
I'm going to miss the heck out of not being around but how many people would give anything to live a charmed life like I have?

Buddy Baker
"I was lucky enough to have a great career as a broadcaster in TV and also way over 30 years behind the wheel," Baker added. "For those that feel sorry for a person, hey, I'm 74 years old. I have great friends...and am a blessed person. The toughest part for me is not being able to talk to some of our regulars that are almost like family.
"But there comes a time, just like in my racing career when you talk to the doctor and you say, 'What are my chances?' And there was dead silence. And you say, 'How long?' And they say, 'Well, we don't own the hotel so we don't know when you check out. But it's something that we cannot fix. And I said, 'Well, good enough for me.'
"I just wanted to let everybody know I will never have friends or family that I think any more of than the people I've talked to over the past four or five years...I'm going to miss the heck out of not being around but how many people would give anything to live a charmed life like I have?"