Get alerts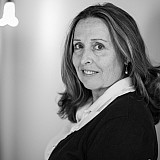 SMI Chairman responds to upcoming NASCAR Hall of Fame induction.
CONCORD, N.C. — First, O. Bruton Smith had to wait to be nominated for the NASCAR Hall of Fame ballot. 
Once the 88-year-old CEO of Speedway Motorsports joined the list of potential candidates, the waiting game began again. 
On Wednesday, one month short of the 55th anniversary of the first NASCAR race at Charlotte Motor Speedway, Smith got the nod.
"It was almost a three-year wait, but it's finally happened," Smith said. "It seems like all the family and a lot of the employees seem to be very happy about it. So if they are, you know I am."
A lifelong race fan
Smith promoted his first race seven decades ago in Midland, N.C. Since CMS debuted in 1960, Smith has added seven additional tracks to his portfolio and hosts 12 Sprint Cup races throughout the year. His Speedway Motorsports revolutionized the modern day race track. SMIs attention to detail and enhancing the fan experience at the height of the sport is second to none. 
Sitting in his regular seat inside the President's Suite at Charlotte Motor Speedway on Sunday night, Smith insisted he felt "fine". He was tickled with the congratulatory signage in and out of the track and grateful to his son Marcos for guiding the initiative.
The promoter in Smith was also quick to point out that the "weather couldn't be better". 
"Big day, big crowd," Smith said. "You know, when you've got weather like this and a big crowd, people get to thinking we know what we're doing."
Getting his due
Although what happens with the Hall of Fame voting committee is usually not discussed outside of the room, several people mentioned NASCAR Chairman Brian France lobbying for Smith's inclusion into the 2016 Class.
"That was quite nice of him," Smith said. "I appreciate it. Brian and I get along very well, you know? So it was awfully nice of him to be complimentary."
When motorsport.com asked Smith what his greatest contribution was to motorsports, he replied honestly, "I don't know."
"You might say the $4 billion I've invested over the years in this sport probably had a lot to do with that," said Smith. "We've invested an awful lot of money building these speedways, redoing them, tearing them down, redoing them. So it's been a huge financial effort to do all of that."
Still, until the last couple of years, Smith ranked among America's wealthiest on Forbes 400 list. And once he did acquire the funds to improve his facilities, Smith kept "building, building, building." 
I kind of took the position that Charlotte Motor Speedway was constantly under construction.

Bruton Smith
"I kind of took the position that Charlotte Motor Speedway was constantly under construction," Smith added. "That was basically how I looked at it. It was constantly under construction because we did a lot of things here. 
"Now, I love it. It's a great speedway. It's one of the greatest in the world. I am very proud of it. It just took a long time getting here."