Get alerts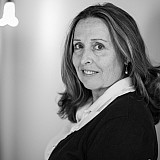 How Escuderia TELMEX broke the NASCAR ethnic barrier with Daniel Suarez.
HUNTERSVILLE, N.C. – Daniel Suarez has been groomed to be NASCAR's next superstar – but it didn't happen overnight.
When Joe Gibbs Racing introduced the current Toyota Mexico Series point leader as its newest Nationwide Series driver, the move was a culmination of more than a decade of strategizing between Escuderia Telmex and NASCAR.
"I'm super excited," Suarez said. "Super excited. This is a dream come true. Finally, after three years of working hard in the States, I'm taking the biggest step of my entire career with an organization like Joe Gibbs Racing. This is amazing."
When Motorsport.com broke the story last week, I described the Suarez piece of the news the biggest element of the story. Why? It's simple. Carl Edwards is a household name among NASCAR fans. Suarez has the ability to engage fans from his native Mexico and as well as those currently living in the States.
According to the latest U.S. Census Bureau results there are 53 million Hispanics in the United States, of which 65 percent come from a Mexican background. Mexico has an estimated population of more than 120 million. That's a lot of potential race fans.
Although the Hispanic community had representation with Juan Pablo Montoya for seven seasons, Suarez is a true grassroots star.
First-generation racer
The 22-year-old Monterrey, Mexico, native started his road to stock car racing's highest ranks more than a decade ago in go-karts and has never looked back.
"My family did not come from racing," Suarez said. "Nothing. Nothing going on with racing. When I was young, a good friend of mine let me practice his go-kart just to have fun on Saturdays and Sundays. After that, we just practiced more often, more often. When I turned 11 years-old, my dad figured out that I liked it a lot so he gave me a go-kart as a gift.
"So we started practicing and one day we decided to race. My dad was my mechanic. It just started as a hobby. I didn't know it was possible to be a race car driver. At 13, we started racing in Mexico and winning races. Then we started racing in the States and some in Europe. Everything became more professional and I decided that racing was what I wanted to do for my whole life."
 It just started as a hobby. I didn't know it was possible to be a race car driver.

Daniel Suarez
A new direction
Suarez joined NASCAR's Drive for Diversity program last year but was already well on his way to establishing a motorsports career with the support of Carlos Slim and his son Carlos Slim Domit, founders of Escuderia Telmex, which was established 12 years ago to promote Mexican and Latin American drivers.
The telecommunications giant currently supports 13 drivers in 10 racing series from Formula One to NASCAR's lower divisions. Over the last decade, Escuderia Telmex has collaborated with NASCAR to fast track aspiring Hispanic and Latino racers.
"We've been working close with NASCAR for many years," Slim Domit told Motorsport.com "Since we started talking about developing a local and national series together with NASCAR. There were two series at the time – the Mustang Cup and then the truck Cup – we wanted to see if there was a way to amalgamate the series and become NASCAR Mexico – to become a NASCAR branch.
"It required a lot of work, a lot of years to reach the amalgamation process and then bringing the series up to speed so it can be a ladder system for drivers to jump into NASCAR in the U.S. Today, we have many drivers racing. We're seeing the progress of that with a very talented driver at a good age with a new sponsor and a team like Joe Gibbs Racing to help Daniel reach his potential."
It required a lot of work, a lot of years to reach the amalgamation process and then bringing the series up to speed so it can be a ladder system for drivers to jump into NASCAR in the U.S.

Carlos Slim Domit
Why Suarez?
The move to JGR was very calculated. Although Escuderia Telmex laid the groundwork for Suarez through the Toyota Mexico Series, the K&N Pro Series and now NNS, Slim Domit realizes that Gibbs cannot only offer his protégé the equipment to perform at his highest level, he will also have the benefit of Matt Kenseth, Carl Edwards, Denny Hamlin and Kyle Busch to learn from during the next stage of his career.
And Slim Domit is convinced Suarez is ready for the challenge.
"The first thing you see in a driver is ability – how much abilty they have to drive," Slim Domit said. "The second is a willingness to learn, to sacrifice many things because they have to sacrifice a lot of their life, their social life, their regular life that any kid would have to reach their dreams.
"The third is how they learn every process. NASCAR is a very tough series. I think it is the toughest series in the world because you are not only responsible for your own skills and the car skills you also have to learn about the drafting and how to get in the pack with the rest of the drivers so you can advance.
"You have to have patience. That old saying, 'to finish first you have to finish', Daniel has that. Daniel is a driver who has the ability and the willingness to sacrifice what he needs to reach that next level."
The big break
Suarez was recruited by Escuderia Telmex in 2009. The group formalized "a different plan" that would gradually promote the young driver through the local stock car ranks. "I don't come from family money," Suarez said. "That put me in a difficult position when I was racing go-karts. When I raced, I would practice someone else's go-karts so I wouldn't use my tires or fuel.
"Honestly, when I turned 17, it was huge for me to get support from someone like Escuderia Telmex."
Without the support of Telmex, Suarez isn't sure where he would be racing. Over the last two seasons, his career has taken off. Suarez won the first two races of the season in the K&N Pro Series East tour and finished 19th in his NNS debut at Richmond in April.
Still, the youngster realizes his success wouldn't be possible without being discovered by Escuderia Telmex director Jimmy Morales and Carlos Slim.
"I have been very, very lucky to be friends with him," Suarez said of Slim. He's an amazing person, a humble person. You can't imagine how he works with all the drivers. Since I met him we've had a very good relationship. I remember when I was 18-years-old he told me, 'Daniel, you are our project to make something happen in the U.S.'
"As a teen, I was only racing Mexico. I had no idea I was able to race in the States. Then we started working on it and now I feel I'm in one of the best positions."
One month after he turned 19, Suarez made his K&N Pro Series West debut in the season opener at Phoenix International Raceway. In March 2011, Suarez made his first start Toyota Mexico Series start at his home track – Autodromo de Monterrey and finished 12th. His first win came the following season in his 18th career start.
Suarez driving duties will include a full-time ride in the No. 20 ARRIS Toyota in the Nationwide Series and a limited schedule with Kyle Busch Motorsports in the Camping World Truck Series.
The big picture
Suarez' success is important to building NASCAR's exposure beyond its traditional boundaries. His ability to thrive is paramount to attracting new drivers, new fans and hopefully new sponsorships.
"The Mexican audience is very important for us, obviously, both those that are in Mexico as well as the Mexicans that are in the States," said Steve Phelps, NASCAR Executive Vice President. "We think it's very fertile ground for us as a sport.
"The things that they value are the things that are valued in NASCAR – and what made us the sport that we are today -- which are family, car culture. Two very important things to that community as well as to the NASCAR community and we're thrilled with the news."