Subscribe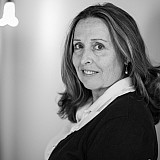 Chevys and Toyotas set the pace early at Indianapolis Motor Speedway as new aero package is run for first time.
Denny Hamlin set the quick pace in first practice at Indianapolis Motor Speedway on Friday with a lap 182.208mph. 
Hamlin was one of the first cars on the track to test the new high-drag aerodynamic package that NASCAR has instituted for Sunday's Brickyard 400.
Jimmie Johnson was second fast with a time of 49.506s, 0.112s behind Hamlin. Kevin Harvick (49.506s), Jeff Gordon (49.602s) and Tony Stewart (49.665s) — all previous winners at the 2.5-mile track — rounded out the top five. 
One hour into practice, Hamlin and his Joe Gibbs Racing teammate Carl Edwards attempted to draft.
"How far behind him did we start, how close to him did we get and how long did it take," the No. 11 crew asked spotter Chris Lambert. 
"We started six or seven back getting into (turn) three, into one we were probably three (cars) back and exit of (turn) two we were probably six or seven back again. Sucked back up to about four (car lengths) maybe, getting into 3 and he (Edwards) just rolled out because it was big."
"That's unbelievable," Edwards said after the run. "I have no clue where second (car) is, that's really tough." 
Edwards wasn't the only driver that had difficulty seeing over the new nine-inch spoiler that NASCAR added with the high-drag package. 
"That wicker, you can't see anything behind you with that wicker on there," Dale Earnhardt Jr. said. "I can't see anything behind me as far as cars coming. I can't tell what's going on back there. You're going to have to tell me so I don't stop in front of somebody, or slow down too quickly in front of somebody or pull out in front of somebody. I don't know why that thing is black."
Matt Kenseth, Earnhardt Jr., Jamie McMurray, Kurt Busch and Martin Truex Jr. rounded out the top 10. 
Problems for Johnson
Fifty minutes into first practice, the No. 48 Lowe's Chevy lost power after nine laps exiting Turn 4. Johnson was second on the speed chart at the time. 
"Do you smell anything," crew chief Chad Knaus asked. "Negative," replied Johnson.
Tony Stewart nudged Johnson's car onto pit road where the No. 48 Hendrick Motorsports picked up the car and pushed it to safety. 
"The car shut off instantly," Johnson said. "The fuel pressure gauge was spinning around and went red. So I think that might be the first place to look."
Paul Menard, winner of the 2011 Brickyard 400, scraped the wall in Turn 1 on his third lap.