Get alerts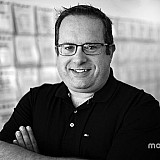 Brian Vickers has been selected to replace an injured Tony Stewart in the No. 14 Chevrolet, Motorsport.com has learned.
Update: SHR has confirmed Vickers as the driver of the No. 14 in both the Daytona 500 and Sprint Unlimited.
At this time, Vickers is only slated to run the 500, but that could change in what has become a very fluid situation, sources say.
Vickers has been working to obtain the medical clearance and complete the pre-season drug testing required by NASCAR to compete, which he completed yesterday.
Vickers has been sidelined three times in the past six years with recurring blood clotting issues.
SHR's Brett Frood said there remains no timetable for Stewart's return and it will depend on his doctors and how quickly his bones heal. The driver replacement situation for the No. 14 after Daytona remains "fluid."
Practice begins Saturday for teams in preparation for qualifying on Sunday for the front row of the season-opening Daytona 500.
Stewart suffered a burst fracture of his L1 vertebra while racing sand buggies Jan. 31 in the Glamis Sand Dunes in the California desert. The 44-year-old driver underwent "fracture stabilizing" surgery last week and will be out for an undetermined amount of time.
Stewart was set this week to kickoff what is to be his final full season of NASCAR competition but instead his SHR team has been scrambling to prepare his car for a substitute driver.
Vickers' continuing battle with blood clots
In 318 career Cup series starts, Vickers, 32, has three victories with his most recent coming in 2013 while at Michael Waltrip Racing.
A third of the way through the 2010 season, Vickers was forced out of his seat at Red Bull Racing for the remainder of the year after developing blood clots.
Vickers returned to racing in 2011 but at the end of the year, Red Bull closed its doors and he was left without a fulltime Cup ride. He ran partial Cup schedules in 2012 and 2013 with MWR but in October 2013 Vickers again was sidelined with a blood clot in his right calf.
He returned to racing fulltime in 2014 and was sidelined again early in the 2015 season with blood clots. He has not raced competitively since.