Get alerts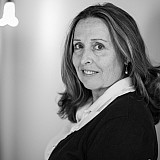 France insists that communication between the drivers and NASCAR is not a novel idea.
It's not your daddy's NASCAR, but it is Brian France's. 
NASCAR's Chairman and CEO met with several reporters at Pocono Raceway on Sunday morning and made it clear that he was embracing initiatives such as the newly named drivers council and the Race Team Alliance (RTA).
It just gives everybody a really good seat at the table to express what's important to them.

Brian France 
"I said from the beginning that we were going to improve our communications across the board with all the stakeholders — and they're certainly as important as anybody," France said. "So that's consistent. What you're seeing is just more formalized conversations. We talk all the time about things that are important to them.
"We did the same thing with the track operators. We didn't have a formal get together with them. We now do in February every year, where it's very formal. We lay out things for them. It just gives everybody a really good seat at the table to express what's important to them. That's what I said from the beginning that what's important to us."
A productive discussion
NASCAR has met with the track operators on multiple occasions to discuss the schedule, start times, safety, purses, the on track product and capital improvements to enhance the fan experience. 
Over the last few years, NASCAR have increased the number of town hall-style meetings with the teams as well — although much of the conversation has been one way. France believes that second to the fans, the drivers are the most important stakeholder in the NASCAR equation and opening the lines of communication will benefit the sport.
"When anybody has things that will improve the sport, we're going to be open to that," France said. "It doesn't really matter how the exact form of communications happens. What matters is that it does happen. We're getting the stakeholders as close to us as we can because there's a lot of good ideas that come out of these discussions. 
"The drivers' safety, the business side of this that they have an interest in. There's all kind of things that they have an interest in that we need to make sure that we communicate well with them."
Generation Next
Kyle Larson, 22, the youngest member of the driver council, would not repeat what was discussed in the first meeting at Dover Downs Hotel and Casino last Saturday but agreed the conversation was productive. 
"I think it was a good successful meeting," Larson said. "I know everybody in that room and everybody in the garage wants to make this sport better. That is pretty much what that meeting was about.  I thought it went well.  I'm sure we will have more meetings and hopefully try to make the sport better than it is right now."
Changing times
Although NASCAR has often been considered a benevolent dictatorship, France insists that philosophy might be more closely associated with his grandfather Bill France or his father Bill France Jr.  The Chairman acknowledged that this is nothing new.
"Not at all, that's exactly what I said a number of years ago, that that's my style — to be collaborative," France added. "To do more communications, not less. And it we have to formalize them to get more input, then we'll formalize them. Whatever it takes to get everybody to express what's important to them."