Get alerts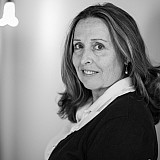 K&N Pro Series standout Moffitt hopes previous success at Dover pays off this weekend
Brett Moffitt will make his NASCAR Sprint Cup Series debut at Dover International Speedway this weekend with Jay Robinson Racing.
The 21-year-old Grimes, Iowa-native is currently a test driver for Toyota Racing Development and Michael Waltrip Racing. He's earned nine wins in the K&N Pro Series East tour including two at the Monster Mile.
"I'm honored Jay asked me to drive his car at Dover," Moffitt said. "The Monster Mile is a tough, but fun track and I can't wait to get there. I won the 2009 & 2010 K&N East races at Dover so I think I'll feel comfortable there, but Sprint Cup racing is a whole new world.
"I appreciate all support I have received from Jay Robinson, TRD and everyone at Michael Waltrip Racing for making this happen. My goals are to qualify well and learn all I can during the race."
Moffitt has one start in the Nationwide Series. He finished ninth in his NNS debut at Iowa Speedway in the August 2012 race. Last year Moffitt made two starts in the truck series. He finished 14th and 17th, respectively at Kentucky and Michigan.
"Brett is a very young driver with a lot of experience for his age," said owner Jay Robinson in a release. "If you ask around the garage, you will learn he's one of the most respected young men in the sport who just hasn't had a chance at a fulltime ride. We think he has a lot of talent and will show it at Dover."
Robinson recently partnered with MWR which allows him to share seat time in the No. 66 Toyota and campaign Joe Nemechek as his primary driver. Both Michael Waltrip and Jeff Burton have raced in the car this season.