Get alerts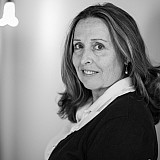 Early exit drops Keselowski to fifth in the point standings after 39th-place showing
HAMPTON, Ga. – Brad Keselowski appeared poised for a top-five finish until a collision with the lapped down car of Josh Wise foiled his progress.
Keselowski started from the pole, however, he overshot his pit box due to the dark conditions on pit road during the sixth caution on Lap 209. He restarted 16th and worked his way back into contention he made contact with Hamlin.
"We were rallying pretty well," said Keselowski, who finished 39th – his worst effort of the year. "I made a pit road mistake a little bit earlier that got us behind, but got up to fourth and had a shot at winning the race.  Kevin was really strong, but we were just starting the pit sequence and one of the slower cars in front of us was pitting and so was Denny Hamlin, who was running second or third there, and he just made the decision to pit from the middle lane and clogged the whole track.  That kind of ruined our day with the Alliance Truck Parts Ford."
Jeff Gordon, who finished 17th, maintained the points lead. Keselowski dropped from third to fifth in the standings.