Subscribe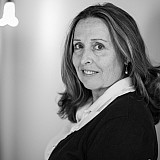 Roger Penske weighs in on Brad Keselowski's antics, his teams' run and the GP of Houston.
HOUSTON – Roger Penske has seen his share of driver antics over the last four decades.
But Brad Keselowski's Victory Lane incident might have been a first.
The Captain had already left Kentucky Speedway when he received the news regarding Keselowski slicing his hand on a broken champagne bottle. The injury required four stitches.
Race winner Brad Keselowski
"Brad always seems to get himself into something different," Penske said. "He was in the Winner's Circle and I guess they were trying to open a bottle of champagne and it broke and cut the back of his hand. He ran what, 400 miles without a problem?
"I got a text from the guys in the Winner's Circle. So, they said he was still standing. It was on the back of his hand so he's going to be able to race next. He'll be fine. He'll be talking about it for two weeks."
The venerated owner was still beaming on Sunday from the success of his NASCAR Sprint Cup teams' effort in the Quaker State 400. Keselowski and Joey Logano led for a combined 236 of 267 circuits in the Blue Grass State.
"To win a race in NASCAR is pretty special," Penske said. "Fortunately, we had a very good run going. Joey hadn't lost a cylinder there right with about 15 to go, but he was able to hold them off. But Brad had the car to beat. For a change now, we were able to execute."
Start: Brad Keselowski leads
Team Penske was won four of NASCAR's first 17 events of the 2014 season. Keselowski and Logano are currently fourth and seventh, respectively in the point standings. However, the victories make both teams locks for the Chase to the Sprint Cup.
Penske returned to Houston late Saturday night for the second round of the Shell Pennzoil Grand Prix – IndyCar's second double-header. Penske, who shares support from the event's title sponsor, has been impressed with the effort put forth to make the race a success in just the second season after a five-year absence.
"As we've seen, IndyCar has had great success now going into these city venues," Penske said. "We certainly had one in Detroit a couple of weeks ago. We're in Toronto and St. Pete and have an opportunity to go into major cities where we've got a new fan base. I see a lot of kids here which you might not see at the other tracks. What I see are some people learning about our sport.
Juan Pablo Montoya, Penske Racing Chevrolet
"The city itself – all the cities we go to are looking to create economic benefits in the city over a particular weekend and certainly racing does this. People come and stay, go to the races, eat dinner at different places and at the hotel. Economically, it's great for the area."
From a racing standpoint, Penske believes the street courses offer variety to the sport as well.
"For us, in particularly, I think these races – you don't know who is going to win," Penske said. "You saw it (Saturday). We all had a certain strategy. Some of the cars that you thought would win ended up in the back half of the field. And you had a couple of the people played the strategy right.
"I think Shell obviously and Pennzoil, because we're associated with them not only on the race track but in business for a number of years, really stepped up here to support this in the city and they're partners with the city of Houston and that makes a big difference because today the private sector has to do so much in all these big cities. To me, I thank them personally for what they do. I think the racing is getting better and better."