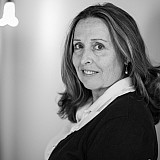 Clint Bowyer's biggest complaint during practice? His helmet didn't fit right.
Clint Bowyer shot to the top of the speed chart with five minutes remaining in the first Sprint Cup practice at Watkins Glen on Friday.
"My helmet don't fit," Bowyer said after posting a lap of 127.567 mph in qualifying trim. "My (freakin') head's bouncing around something terrible.
"I missed a couple of places — I gave up speed some where but I must've found something, somewhere."
AJ Allmendinger (126.901 mph), Jimmie Johnson (126.139 mph), Sam Hornish Jr. (126.095 mph) and Casey Mears (125.969 mph) rounded out the top five in the first session.
Paul Menard, David Ragan, Brad Keselowski, Kyle Busch and Austin Dillon rounded out the top 10. 
Busch goes for a spin
In race trim, Kyle Busch jumped to the top of the speed chart with a lap of 125.121 mph in the first 20 minutes of the session — but lost control of the No. 18 M&Ms Toyota shortly thereafter.
"Stumble," Busch said after spinning in turn 6. Later in the session, Busch asked for an engine tuner. In the closing 10 minutes, his Joe Gibbs Racing teammate Denny Hamlin complained of a fuel pickup issue.
Dale Earnhardt Jr., who was 11th quick, didn't like the changes to the No. 88 Hendrick Motorsports Chevy.
"That was a move in the wrong direction," Earnhardt said. "I didn't really turn better in the centers at all."
Rookie Chris Buescher, who returns to the Sprint Cup Series in the No. 34 Front Row Motorsports Ford this weekend, ran a practice-high 24 laps. "Felt decent. Just trying to get used to it. It's a little stiffer from last year. Different car."