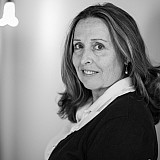 Before this season, Clint Bowyer had no idea the challenges the teams at the back of the garage face.
He does now.  
"It's tough," Bowyer told Motorsport.com. "I would be lying if I didn't tell you it's a lot worse than I thought — than I was ready for but, I was hired to come in here and help them get better. Just driving the car isn't necessarily that sometimes. Sometimes you have to get behind the scenes and open doors for them using your past experiences, your past relationships and try to get a better path for them —not only for this year."
Harry Scott's involvement in NASCAR began as a sponsor with Turner Motorsports. In 2013, he purchased Phoenix Racing from James Finch and competed a full-time Sprint Cup team with Justin Allgaier the following year. 
When I left MWR (Michael Waltrip Racing), we had 28 engineers. (HScott) have one.

Bowyer on driving for HScott Motorsports
Last season, HScott Motorsports added a second team with Michael Annett but only Allgaier finished in the top 30 in the standings. Bowyer, who is in his 11th Cup season and spending a gap year with HSM before taking over the No. 14 Stewart-Haas Racing Ford in 2017, has yet to crack the top 30 in points.
Driving for the underdogs
"I'm pretty miserable right now and I don't aim to be that way for a year," Bowyer said. "It's hard. Here's the thing, in the situation you're in, yes, you want to rip the leather off the steering wheel and get mad and everything else but it doesn't do any good. And you know these guys are working their asses off to get you to where you're even at. 
"It's just they don't have the tools that these other teams have. They don't flat have them."
Without the funding or the technical alliances with other teams, the legions of engineers and wind tunnel time afforded the larger teams, Bowyer acknowledges that it's difficult to compete at the Sprint Cup level. 
"Everybody wants to say — even me — 'they did better than this last year. What's going on here? What am I not doing?' I can tell you what the difference is, all the teams that they outran last year formed alliances," Bowyer said. "Look at Front Row, they've got an alliance with Roush Racing. Look at BK Racing, they bought all of my old cars that qualified 20th and ran 15th on average. 
I know he's frustrated right now ... I think a lot of him as a person. I think he's a great race car driver. I'm very confident that we're turning the car over to the right guy.

Tony Stewart on Clint Bowyer
"By the way, they got all the notes, every set-up, every comment that I've ever had, every adjustment ever made to any condition, they have that. So, essentially they have way more information than we have right now. I'm not making excuses. It's become standard that you have to be aligned and associated with another team because you don't have those resources or the engineering. We have one engineer. When I left MWR (Michael Waltrip Racing), we had 28. We have one."
"It's not a Hendrick Motorsports car"
Bowyer isn't "looking for charity". He's simply looking for a more competitive piece come race day. Yes, HSM has chassis and engines from Hendrick Motorsports, but the misconception that Bowyer's cars are coming straight from SHR or that his crew chief Steve Addington is in team meetings with his former organization is simply that — a misconception. 
 "It's definitely not (SHR) and it's not a Hendrick Motorsports car either," Bowyer said. "If you wreck a car or need a new car, you reach to one of those organizations and order a car but what you do with that car after that is the ingredients that make up the difference between a fast car and a slow car."
Bowyer yearns to be "relevant" again. For the first time since leaving Emporia, Kansas and moving to North Carolina, his phone isn't ringing off the hook. The requests for interviews are not pouring in either. But Bowyer knows performance will cure those ills. It's just going to take a little patience.
After watching MWR shut down last year and team owner Rob Kauffman's role diminish in the sport, Bowyer hopes HSM can go the distance. 
Working to improve the organization before leaving for Stewart-Haas
"The goal is for Harry Scott Motorsports is to not only run good this year but he wants to be established," Bowyer said. "He needs to be established for years to come. That all starts with what goes down this year. There's a tremendous amount of work that needs to be done. We're definitely behind a lot further than I was ready for but a year is a long time and I know what the future holds. That keeps me going. But I won't rest until Harry Scott is where it needs to be when I get out of the seat."
And Bowyer isn't resting on Sundays either — although with just one top-20 finish for the No. 15 Scott Motorsports Chevy, it might seem that way. 
Stewart discusses "transition year" for his successor
Bowyer's friend and future boss Tony Stewart feels for his fellow driver. He understands what it's like struggle after years of being on top. 
"It's a transition year," Stewart said. "The same thing that I'm going to go through with a new crew chief, he's dealing with a new crew chief and a new organization that he's never been with. It's a growing pain for him. The hard part is he's doing to have to do it again next year. 
"I know he's frustrated right now. I think they'll get things turned around. I think they'll get going pretty soon. But I'm excited to have him in the car next year. I think a lot of him as a person. I think he's a great race car driver. I'm very confident that we're turning the car over to the right guy."