Subscribe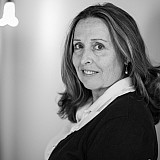 NASCAR has issued a P4 level punishment to Michael Waltrip Racing, but team plans to appeal
NASCAR has levied what could be a Chase-ending penalty on the No. 15 Michael Waltrip Racing Toyota. 
On Wednesday, NASCAR cited the team with a P4 for an opening-day inspection infraction at Chicagoland Speedway which involved adding/manipulating components to get the track bar to move. (Section 12.1, 20. 14.c, 20.14.2.1.k, 12.5.3.4.d, 12.5.3.4.1.d & f, 12.5.3.4.2 of the NASCAR rule book).
Both driver Clint Bowyer and team owner Rob Kauffman have been docked 25 points. Bowyer finished 19th on Sunday and is currently 16th in the Sprint Cup standings.
Crew chief Billy W. Scott has been fined $75,000 and suspended for the next three NASCAR Sprint Cup Series Championship races. He will be on probation for six months after serving his suspension. 
The team released the following statement: "Michael Waltrip Racing respectfully disagrees with today's penalties and plans to immediately appeal. MWR has made mistakes in the past, but we feel we are correct in this instance. We look forward to the opportunity to present our case to the appeals committee and have no further public comment until the process is completed."
NASCAR noted it has requested to the Appeals Administrator of the National Motorsports Appeals Panel that the appeal process be expedited.
Not their first offense
This is not the first time MWR has found itself in hot water with NASCAR rule-makers. In 2007, there was an engine additive incident during Speedweeks at Daytona which cost the team $100,000 plus key suspensions, while  "Spingate" in the 2013 Federated Auto Parts 400 resulted in Bowyer, Martin Truex Jr. and Brian Vickers being penalized 50 driver points each, and MWR receiving a fine of $300,000 for attempting to manipulate the outcome of the race. 
This is also the second time that Bowyer has been busted during the Chase. While driving for Richard Childress Racing in 2010, Bowyer won the first Chase race, then at New Hampshire Motor Speedway, but was docked 150 points (the rough equivalent of 40 points under the current scoring system) when the body of his car was deemed to be outside NASCAR's tolerances. The penalty effectively ended Bowyer's hopes for the championship.
The penalty moves defending Sprint Cup champion Kevin Harvick to 15th-place in the standings. He finished 42nd in the Chase-opener at Chicagoland after a cut tire sidelined the team for lengthy repairs.