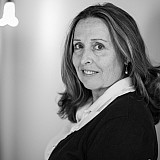 Alex Bowman continues to make a case for a full-time opportunity in NASCAR.
His performance in Sunday's Can-Am 500 at Phoenix International Raceway was no exception. 
After winning the pole in the No. 88 Hendrick Motorsports team, the same crew that led Dale Earnhardt Jr. to win in this race last year, Bowman led three times for 194 laps — and nearly pulled off the victory before finishing sixth. 
"We definitely had the best car here all day, especially on long runs," Bowman said. "We were really strong. Hendrick Motorsports did a great job. Great guys made great calls from the top of the box all day. We had a great car.
"We took four (tires) there and restarted on the bottom twice. Our car didn't really take off on restarts all day long very well, so had to make our way back up through there, and we got to second at the end."
Bowman held off the best Sprint Cup drivers over the first 92 laps. Logano passed him for the lead when the race restarted after the second caution but he remained in striking distance until just past halfway and returned to the point on Lap 156 for the next 101 laps. 
High praise from the competition
Logano, who won the race and competed closely with Bowman throughout the event, thought the 23-year-old did "a tremendous job this weekend." 
"I was very surprised," Logano told motorsport.com. "Obviously, he laid down a good lap in qualifying. I was like, 'Oh, that's just one lap.' But he led the most laps today. He had a very fast car. We raced each other a lot which was really cool. And in a situation, where you don't know what you're going to do next year, that's a lot to think about from inside of the car. 
"He had an opportunity to win the race, so he;s going to press with everything he's got cause, in all honesty, he doesn't have a solid ride for next year. So he's going for it. In that situation, a lot of people were going for it because of how important that race is. Unfortunately, it all kind of got mangled up."
Bowman restarted fifth on Lap 262 after taking four tires during the sixth caution. By Lap 300, he  had raced up to second. He maintained his position on Lap 317 when the race went into overtime. If the pressure was mounting on the young driver, he never showed it. 
"Our car didn't really take off on restarts all day long very well," Bowman said. "We got to second at the end and had that caution come out, and didn't get a terrible restart, and the 18 turned me sideways getting into the corner, and I ‑‑ I don't know, it almost feels like ‑‑ I almost feel like the 20 thought he was clear because I was against the ‑‑ I wasn't at the best angle but I was also against the inside wall when we made contact.  
"I guess he said something on the radio that he thought he was clear."
Logano, who restarted fourth behind Kenseth on Lap 317, watched the whole incident transpire in front of him. 
"It was right in front of me," Logano said. "The 20 had a good start. I had a good start with him. The 88 spun his tires a little bit — and I saw the 18 (Kyle Busch) had a good run on the 88. And I said, 'Oh boy. He's about to go three-wide and I'm going to be on the outside going into this corner. 
"Then I saw the 88 drive in to clear himself to the inside and I said, 'This isn't going to work.' So I started to check up at this point. I thought there was no way they were going to get through this corner. Obviously, that all happened and we were able to turn down underneath them. But he did a tremendous job." 
Bowman recovered and restarted fifth on Lap 323. He was passed by Kurt Busch at the finish and dropped to sixth. 
"Restarts with three to go at the Cup level," Bowman said. "I mean, that's what happens. We're all here to win races and doing everything we can to win races. I don't think Kyle wrecked Matt.  I don't think I wrecked Matt.  I think the situation, it just all ‑‑ it all happened like that.  
"It's unfortunate.  But I don't think you can really place the blame on one person.  It just sucks for Matt."
PIR was an education
For Bowman, who started the season on the couch watching races instead of competing, it's been quite the year. Although he didn't leave Phoenix with the win, Bowman continues to learn as he auditions for his next ride. His biggest takeaway from Sunday?
"Probably that race car just makes a hell of a difference," Bowman said. "To come here, I think I've had four Cup races here, and I don't even know if I've finished inside the top 30 in any of them, and then came here with Hendrick Motorsports and led almost 200 laps.  
"There was a lot of guys in the garage that can get the job done and run up front, they just don't get the opportunity to show it, and I'm just thankful that I was given the opportunity to show it today. Our race car was really good all day. Best car on long runs by far. It was just a lot of fun."