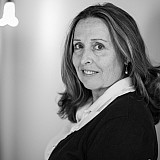 Alex Bowman is still waiting for the right opportunity to come along.
The Arizona-native's job status is about the same as it was 10 months ago — when he was without a ride for the upcoming season. Then Bowman, 23, caught a break. After Dale Earnhardt Jr. was sidelined with a concussion midway through the season, Bowman was recruited to fill in. 
He's had eight of the last 17 races in Hendrick Motorsports equipment to prove that he deserves another chance with a full-time Cup team. So far, Bowman has made a good case for himself. He solidified his position on Friday by earning his first career Sprint Cup pull.
But Bowman still hasn't locked down a ride.
"There's nothing that has really fit that has come along," Bowman said. "I'll still probably have my day job at Hendrick Motorsports driving the simulator. We'll go from there."
Loyalty to Hendrick Motorsports
Although there's been interest in Bowman from other owners, given Hendrick's loyalty to the driver over the last year, it's unlikely he will search in earnest for opportunities outside that camp — particularly since Earnhardt has yet to be cleared to race in 2017. 
After two previous seasons in Cup — first running with BK Racing and then for Tommy Baldwin — Bowman's only top-15 finish came at Daytona in July of 2014. He led three laps in 71 starts. 
Since filling in for Earnhardt, Bowman has posted two top 10s, led six laps and has an average qualifying effort of 11.5. More importantly, he's come to understand the systems of one of NASCAR's top teams.
"Really it's been a big learning process on how Hendrick Motorsports works – the process on doing things, how they operate as a team," Bowman said. "It's been incredible to be a part of it, and I feel like I've learned a lot doing it. 
"It's been a lot of fun and a huge blessing in my life to do this. I'm trying to make the most of it but at the same time trying to have as much fun as I can. You never know when this is going to end or if you're ever going to get an opportunity like this again. So it's been a lot of fun."
Bowman will perform double duty this weekend at his home track. On Saturday, he'll pilot the No. 88 Chevy for JR Motorsports in the Xfinity Series before driving the No. 88 Hendrick Motorsports Chevy in Cup. Bowman has four starts at PIR in both series. He finished a career-high 30th-place in Cup and 11th in the 2013 NXS fall race. 
"There's probably a little more pressure for sure, especially on the Xfinity side," Bowman said. "We've been close to winning here before, so it would be amazing to pick up a first win here. We're going to do everything we can to make that happen and hopefully sweep both races and make it easy."