Get alerts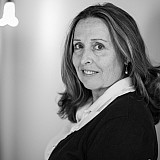 Ford Performance boss Dave Pericak did not mince words when it comes to Kevin Harvick's status for 2017.
"There is no doubt in my mind," Pericak said. "He will be in a Ford." 
Despite rumors Chevrolet would like to keep Harvick in their camp, Pericak insists the 2014 champion will drive a Ford next season. 
Enlisting the services Stewart-Haas Racing — which will include two champions (Harvick and Kurt Busch) and a former NASCAR/IndyCar champ (Tony Stewart) in the front office — is just the latest bold move made by Pericak, who took over Ford's racing arm 16 months ago. 
With Chevrolet having a stranglehold over half of the Sprint Cup field Pericak acknowledged it was time to even the odds. That became painfully obvious in last year when only the Team Penske Fords of Joey Logano and Brad Keselowski qualified for the Chase. And even though Logano won the most races throughout the season, due to the randomness of the playoffs, there wasn't a Ford in the final four at Homestead-Miami Speedway.
But the wheels were already well into motion with SHR before the Chase began.
"We're here to win races"
"We've always said we're here to win races," Pericak added. "We're not just here to have fun. We have to have more than just a couple bullets in the chamber every time you show up on the weekends. 
"So we're going to strengthen all the way across the board and adding a championship caliber team like Stewart-Haas is putting more bullets in the chamber."
So far Ford has been outnumbered when it comes wins in the first six races of 2016. Keselowski is the only Ford driver to take a Fusion to Victory Lane (Las Vegas). Certainly, that could change this weekend at Texas where Ford is tied with Chevy for the most wins (12). 
As for the bigger picture, Pericak sees plenty of progress for the Blue Oval brigade -- from rookie Ryan Blaney's ability to get up to speed so quickly to the gains at Roush Fenway Racing and Richard Petty Motorsports.
"Obviously we're happy with the Stewart-Haas announcement," Pericak said. "That's going to be important for us for next season. As far as this season goes, you can see that Roush Fenway is starting to show some promise. The results are starting to come out. 
"As far as the Penske team, they're all running strong. We're all very proud of where Blaney is running specifically. I think he's doing a great job this year. We look forward to a bright year. I think Richard Petty is also got a lot of hope — and some fast cars, so I think over the next several races you'll see us continuing to improve our performance."