Steve Kim
Practice makes imperfect?
Kyle Busch and Jimmie Johnson damaged their cars in practice runs, and as a result, they will be forced to use their back up cars for the race. The switch means they will have to start at the back of the field instead of the 2nd and 6th spots they had qualified for earlier. Joining them there will be Juan Pablo Montoya who had to change the engine in his car. Beyond the spot, a key question is the reliability of the backup cars.
This really changes things for Johnson and Busch. (Montoya was in the 29th spot so not as significant for him.)
Top 10 is extremely difficult from the back. Last year in Vegas, only 1 car made it to top 10 starting from the bottom third. Their objective has to be to finish top 15, at least top 20 and move on the next race. Pushing much beyond that is likely too much risk. A consolation is back of the field maybe better than the middle clutter in the beginning when cars often tend to bump and crash. What they cannot afford, especially Johnson, is a DNF.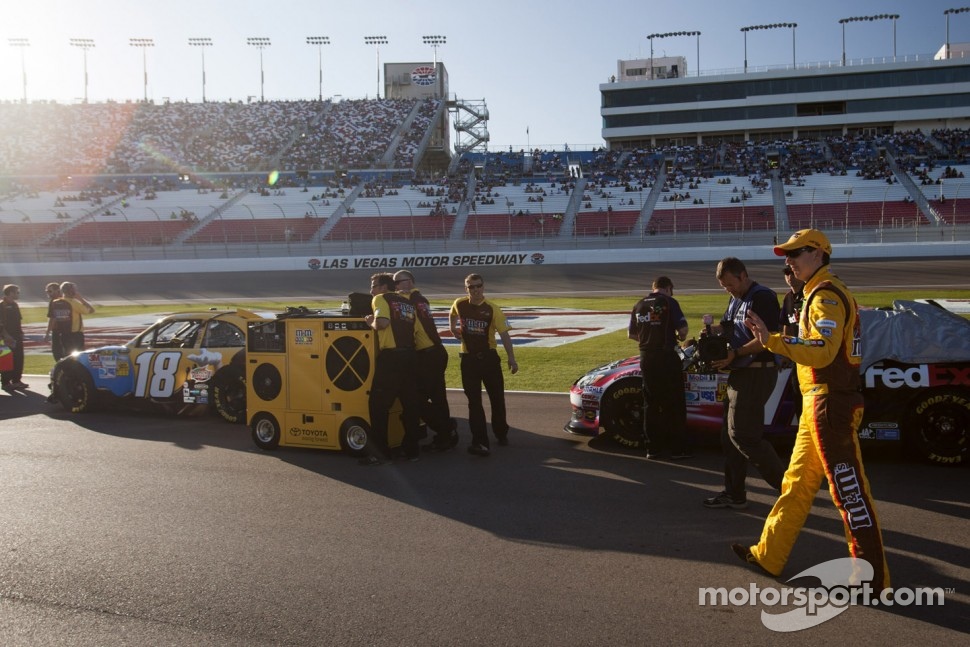 Kyle Busch, Joe Gibbs Racing Toyota