Get alerts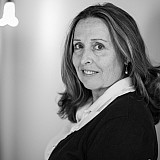 Patrick Donahue will part ways with BK Racing after this weekend's events at Pocono Raceway.
Donahue was relieved of his duties this week, but insisted he finish out his responsibilities with the No. 23 team and Gray Gaulding.
Donahue, 43, started his NASCAR career 24 years ago with Hendrick Motorsports. He was crew chief for Jeff Gordon's Xfinity Series program in 1999. He joined Ray Evernahm with his new Dodge program in 2001 as crew chief for Casey Atwood.
After working as a crew chief in Cup, Xfinity and trucks, Donahue moved onto BK Racing five seasons ago. He oversaw Gaulding's progress in 2017. The driver posted a career-high finish of 24th last weekend at Dover.
On Saturday, Donahue told Motorsport.com he wasn't certain of his next gig. He's entertaining opportunities for next season.
Doug George is expected to take over the No. 23 BKR squad starting next weekend at Michigan.