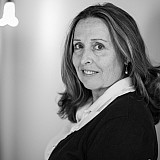 Michael Waltrip Racing announces contract extension for Bowyer, crew chief Brian and Pattie and 5-Hour ENERGY.
It's a winning trifecta for Michael Waltrip Racing which announced that Clint Bowyer, Brian Pattie and 5-Hour ENERGY will continue with the No. 15 Toyota Camry.
Since joining forces at MWR in 2012, Bowyer and Pattie have posted three wins and qualified for the Chase to the Sprint Cup in their first two seasons together.
"This is big news for all of us," Bowyer said in the release. "It creates great stability and excitement about what the next few years can bring. MWR is my racing home and continuing this relationship with 5-hour ENERGY was a high priority. It's time to put the paperwork in a drawer and focus on winning."
The contract extension wasn't the only news for the affable racer who has eight career Cup wins. Bowyer, who was married during the off week and turns 35 later this month, also took to Twitter to announce that he and his new bride Lorra are having a son.
Pattie has been a full-time Cup crew chief since 2008. He worked with Juan Pablo Montoya at Chip Ganassi Racing prior to joining Bowyer at MWR. The pair is currently 18th in the point standings.
"Since the first day 5-hour ENERGY, Clint and Brian showed up at MWR, we have been a contender for wins and championships. I am so thankful that we get to continue and add to what we have built," said co-owner Michael Waltrip. "I am most happy for the employees of MWR who are the foundation of everything we do."
5-Hour ENERGY will sponsor the No. 15 for 24 Cup races each year beginning in 2015. Other primary sponsors for Bowyer will include PEAK and AAA Mid-Atlantic.