Subscribe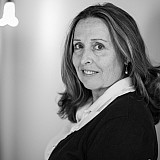 No. 16 RFR team scrambles to make repairs
FONTANA, Calif. – Greg Biffle sustained right front damage to the No. 16 Clean Harbors Ford after slapping the Turn 4 wall in the opening minutes of first practice at Auto Club Speedway on Friday.
The No. 16 Roush Fenway Racing team worked to repair the sheet metal on the primary car and Biffle was able to return to the track. After running one lap, he radioed to the crew that he nearly hit the wall in Turn 2.
Biffle won this race in 2005 and has four top fives and seven top 10 finishes in 20 starts. He led 297 laps on the two-mile track. His best lap was 31st on the speed chart - 40-209 -seconds.
"We're back to the drawing board, trying to get this car to drive," Biffle said after climbing from the car.
Kurt Busch posted the fast lap early in practice - 38.556-seconds.
This is unacceptable for how good of a team we are ... We're dying a slow death," Biffle told TV. 
Suspension piece seized
Prior to first prior to first practice, NASCAR inspectors confiscated the truck arm from the No. 33 Whitetail Chevrolet driven by Brian Scott.
A NASCAR spokesperson said the truck arm would be taken to the R & D Center for further evaluation.
Slugger Labbe is the crew chief for the Joe Falk-owned car.