Subscribe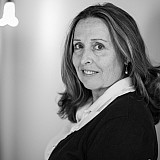 The usual suspects -- Stewart-Haas Racing, Team Penske and Joe Gibbs Racing -- were all fast off the truck at Darlington Raceway.
Two-time Darlington Raceway winner Greg Biffle set the mark early in first practice with a lap of 176.189 mph on Friday.
Despite the speed Biffle showed on the second lap of his session, his times dropped off on the No. 16 Roush Fenway Racing Ford as the 1.33-mile track heated up. 
"I just about wrecked and it's loose now in one and two," Biffle said, who questioned whether the tires he had on the No. 16 Ford slowed his car.
Still, Darlington remains one of Biffle's favorite tracks.
"Darlington is a fun place," Biffle said. "It's one of the toughest places that we race.  Driving into the corner at 190-plus and sliding up about three or four inches from the fence, or at least you hope that's where it stops sliding and riding the fence all the way around. 
"It's a demanding, tough, fast race track."
The Stewart-Haas Racing trio of Kurt Busch (175.842 mph), Tony Stewart (175.710 mph) and Kevin Harvick (175.654 mph) followed. 
Busch and crew chief Gibson were pleased with the progress of the No. 41 Haas Automation Chevy picked up throughout practice. 
"I thought that was a decent run," Busch radioed the crew. "Maybe I just need to be higher on the track bar to start and lower to finish. I just trying to feel the chassis before I started to compensate."
"When you were running those 30s, that thing was hauling the mail right there," Gibson replied.
Carl Edwards, who is still looking for his first win at Darlington, was fifth — and the top Toyota — with a lap of 175.647mph. Paul Menard, Joey Logano, Ryan Blaney, Denny Hamlin and Brad Keselowski rounded out the top 10 during first practice.
Darlington stripes
Before the track rubbered in, Austin Dillon slammed into the wall during the first 10 minutes of practice. The team initially believed a backup car was necessary, then opted to repair the damage and continued on. Dillon ended up 17th on the speed chart. 
Trevor Bayne hit the wall 45 minutes into the session but was also able to continue. Bayne ran 20 laps before posting the 31st fastest time. 
Kyle Larson was the only drive with major changes in the session. The No. 42 Chip Ganassi Racing team changed the driveshaft on Larson's Chevy during practice. Larson was 30th quick after 36 of 37 laps.