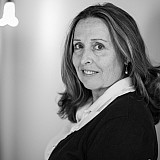 After posting just his third top-five finish of the season last weekend at New Hampshire Motor Speedway, Greg Biffle is expected to run this weekend at Dover International Speedway sans his crew chief Matt Puccia.
The veteran crew chief, who has led the No. 16 Roush Fenway Racing Ford since 2011, returned home to North Carolina on Friday for the birth of his first child — daughter Kennedy Harper.
Juggling family and racing
"I tried to leave them at peace and let them get through the baby being born, but since then we've talked a couple of times and it will probably be a Sunday morning game-time decision and I'm leaving it completely in Matt's hands," Kidd said. "If he wants to come up and do the race tomorrow, then we'll certainly welcome him.
"As a company, we'd love to have him back, but we also want to be respectful and do the right thing as an employer and give him some time to be with his family right now."
Puccia flew up to Dover with the team, but on Friday tweeted: "Trying to get home to NC from Dover if anybody has a plane my wife's in labor."
When no one came to Puccia's rescue, he was forced to fight the onslaught of Hurricane Joaquin in his rental car and race home.
Sprint Cup team manager Kevin Kidd filled in for Puccia during the two practice sessions on Saturday and will be available to oversee the No. 16 team until the crew chief is ready to return to duty.
Biffle ran 17th in first practice and 19th in Happy Hour for a total of 22 laps overall. Although Biffle missed the Chase for the Sprint Cup for the first time in four years, traditionally, Dover has been one of his better tracks. In 26 starts, Biffle has two wins, six top-fives and 11 top-10 finishes at the Monster Mile.
Despite Biffle's relationship with Puccia, he's confident the depth of the No. 16 Ortho Ford team will enable him to persevere until his crew chief returns. But the veteran racer's comfort zone isn't quite the same in Puccia's absence.
"The great thing about it is we've got a solid team and it's not early in the season, so we've got a good, solid program together," said Biffle, who starts 20th in Sunday's AAA 400. "We would definitely miss Matt making all the decisions calling the race.
"One thing I already noticed is I pulled out on the track and I looked down and realized I hadn't turned my gear fan on yet. He's the guy that's like 'OK, I need your gear fan on,' and things like that, so you miss stuff that you're used to people doing when they're not here, so I've noticed a couple of little things already with him not being here."