Get alerts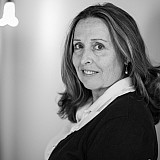 The 2005 Cup runner-up has split from Roush Fenway Racing following three winless seasons, thus ending a near-two decade relationship.
Biffle addressed the Concord, N.C.-based organization on Monday. 
Biffle, who turns 47 next month, won championships in trucks (2000) and on the Xfinity tour (2002) with Jack Roush before campaigning the No. 16 Ford full-time in Cup in 2003. 
Over the last 19 seasons, the Vancouver, Washington native has amassed 19 wins, 13 poles, 92 top fives and 175 top 10s in Cup. His second-place finish in 2005 – the second season of the Chase – was a career-best. Since the Chase was introduced in 2004, Biffle has qualified seven times.
Biffle won 20 NXS races and 14 poles in 244 starts. In 81 truck starts, Biffle posted 16 wins, 12 poles, 42 top fives and 54 top 10 finishes. He earned rookie honors on both tours. 
However, 2016 was a struggle for Biffle and the No. 16 team. Only once throughout the season was Biffle among the top 20 in the standings. Biffle looked like his old self when the second half of the season started at Daytona in July. He won the pole and finished eighth. At Kentucky, Biffle posted his second top 10 and earned his first top-five at Loudon the following week. However, this would remain his only top-five finish and Loudon the following week. 
After the first 26 races, Biffle was 23rd in the standings and missed the Chase for his second consecutive season. Last month at Kansas Speedway, where Biffle had won twice prior, he acknowledged his plans were unclear for 2017.
"I want to be competitive in races and run in the top-10," Biffle said. "That is my goal and my focus. If I am not doing that, then I am probably going to do something different."
Biffle finished 17th at Homestead-Miami Speedway on Sunday and 23rd in the standings. 
Roush Fenway Racing has yet to decide whether it will continue to operate a third full-time team in 2017.