Subscribe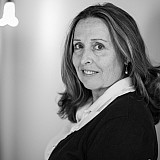 Brad Keselowski isn't "looking back" at Charlotte, but he better be watching his back.
Brad Keselowski let the pressure get the best of him on Saturday night – and on Tuesday he paid the price.
NASCAR fined Keselowski $50,000 on Tuesday and put him on probation for the next four weeks.
When asked for comment on the penalty during a Team Penske test On Tuesday at Martinsville, Keselowski replied, "Not really. I'm not really looking back at that. I'm in today mode."
Thwarted comeback
At Charlotte, Keselowski felt the heat before the race began. A 36th-place finish at Kansas Speedway knocked the Team Penske racer deep in a hole entering the second race of the Contender Round of the Chase for the Sprint Cup. Nothing short of a win would alleviate the stress stemming from 39-point deficit and his worst points position (11th) since May.
Keselowski, the defending winner of the race, qualified 17th but fought his way to the point by Lap 77. Not surprisingly, Keselowski had found his groove – until Lap 190. He pitted from the lead but lost precious time on pit road when he was blocked from entering his box by Dale Earnhardt Jr.'s car, which was slow to exit because of a broken shifter.
As he returned to the track and fought through traffic, the desperation crept into Keselowski's voice as he begged his spotter for "help" to move teammate Joey Logano out of his way. After Matt Kenseth scraped the side of No. 2 Ford with 63 laps remaining, Keselowski alerted his crew to be ready after the race.
Out of control
But Hamlin got to Keselowski on the final restart and the altercation continued on the cool down lap. Then he set his sights on Kenseth, who was blown away by the fellow champion's actions.
The 2 just wrecked me and I have no seatbelts on.

Matt Kenseth on the radio after the Bank of America 500
"While I was taking my belts off, the 2 is wrecking the 11 under yellow after the race is over here. I almost got caught up in it," Kenseth radioed his crew.
Before he can clarify, Keselowski clobbered the No. 20 Toyota. "The 2 just wrecked me and I have no seatbelts on," Kenseth said, a little more animated. "He just wrecked the 11, then he came back and wrecked me."
Boys have at it?
As he exacted his revenge on Kenseth, Keselowski inadvertently slammed into Tony Stewart, who until then was merely a bystander. Unlike Hamlin, who was restrained by his team and Kenseth, who waited until he could safely climb from his car, Stewart settled the issue on pit road.
Stewart's decision to put the No. 14 Chevy into reverse – and into Keselowski – cost him $25,000. While the fine was probably worth it to Smoke, he would likely would have escaped punishment along with Kenseth and Hamlin had it not been for outside influences. With the Kevin Ward accident still fresh in the mainstream media's minds, it was a layup to malign Stewart and bolster ratings in the process.
Safety first
At the start of this season, NASCAR introduced its new "Behavioral Penalty" (Section 12-4.9, involved in post-race incidents) as part of the revamped deterrence system for 2014. When NASCAR released the penalties, vice president of competition Robin Pemberton raised the issue of safety when isolating Keselowski and Stewart.
 These penalties are about maintaining a safe environment following the race.

Robin Pemberton
"These penalties are about maintaining a safe environment following the race," Pemberton said. "We knew that the new Chase format was likely going to raise the intensity level and we want our drivers to continue to be themselves.
"However, the safety of our drivers, crew members, officials, and workers is paramount and we will react when that safety could be compromised."
Anyone who has ever been on pit road or in the garage immediately following a race is cognizant of the flurry of activity – and that includes dodging 3,300-pound stock cars. However, the danger is exacerbated when drivers decide to play bumper cars and officials, crewmen or media get caught in the middle. Keselowski should know better.
What goes around...
Over the next four races he will be an easy target for his growing list of enemies in the garage. On the race track, he's unlikely to garner any favors either.
And given his response during testing at Martinsville, it's clear that Keselowski is censoring himself with the media despite NASCAR insisting they "want our drivers to continue to be themselves."
When asked about the No. 2 Team Penske Ford's chances at Talladega Superspeedway this weekend, Keselowski replied, "We have to believe, but I haven't put that much thought into Talladega either."
"Kind of have my game face on at Martinsville," Keselowski added. "One day at a time and we're testing, trying to be the best that we can be at Martinsville."
Keselowski better start thinking about Talladega. A win on Sunday is almsot certainly the only thing that will keep Keselowski alive in the Chase.Without a victory at Talladega, Martinsville won't matter.