Subscribe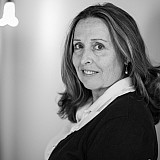 Keselowski is pleased with Blaney/BKR's progress.
HAMPTON, Ga. – Brad Keselowski had to enjoy Ryan Blaney's truck Camping World Trucks Series from afar on Sunday since he's racing himself in the Oral-B 500 at Atlanta Motor Speedway.
It was the first back-to-back win for BKR which won last week at Bristol.
"I think it shows that things are coming together for us fairly well, but we have to keep pushing and while we can be happy with today, we've got to keep working for tomorrow," said Keselowski, who starts second tonight in the No. 2 Penske Racing Ford.
Still, Blaney's slim margin of victory - 0.049-seconds over German Quiroga - had the former Sprint Cup champion on the edge of his seat.
"It was just great racing," Keselowski .  Ryan and German put on an awesome show and a clinic of what racing should by.  I'm just really proud of Ryan to get back on his feet there and get a win. 
"I wouldn't have thought his first win of the year would have come on a road course, but that makes it even more exciting.  They certainly have some momentum back to make a run for this championship and they're poised to strike."
For Blaney, it was his third career truck win.
NASCAR's Rainman?
Denny Hamlin was channeling his inner Taylor Swift this week when he took a crack at the pop singer's new hit "Shake it off".
"I was watching the VMA like a week ago and it just - the song stuck in my head – then it came on on the radio," Hamlin said. "I'm kind of a savant when it comes to remembering the words to movies and songs. I can't remember the question you asked me two questions ago, but if I hear a song a couple of times, I can nail it.
"That son hasn't even been out that long, so trust me, I haven't heard it that many times so where I know every single word, but I'm an idiot savant when it comes to that."
Even though Hamlin's performance went viral, the driver of the No. 11 Fed Ex Toyota claims he has no regrets – other than not tagging Swift in the video.
"Maybe I could have gotten a retweet from someone that has 43 million Twitter followers," Hamlin said. "That's my only regret."
Bank on it
Fifth Third Bank has extended its' partnership with Roush Fenway Racing and Ricky Stenhouse Jr. for three more years.
"Fifth Third plays a huge role in our organization's business side, to let the competition side do their thing, and they also do a lot for me on my personal finances side," said Stenhouse, who has enjoyed a relationship with the financial institution over the last two years.
"Hopefully, by the end of the night, we can use the Fifth Third mobile banking to deposit a big check. That would be nice."
Stenhouse rolls off 26th in the Oral-B USA 500 at Atlanta Motor Speedway.