Get alerts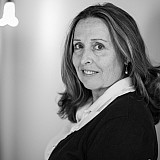 Bass Pro Shops continues its support of NASCAR by sponsoring one of the most iconic events on the Sprint Cup calendar.
The popular outfitter will lend its name to the Bass Pro Shops NRA Night Race at Bristol Motor Speedway Night Race on August 20. 
"I'm very excited," Johnny Morris, founder of Bass Pro Shops told Motorsport.com on Friday. "It's a great track. It's the best. It's awesome. That's in the heart of where our business is located."
Morris has also been a staunch supporter of Stewart-Haas Racing, Chip Ganassi Racing and Richard Childress Racing over the years. While Bass Pro Shops race team sponsorship plans have not been finalized for 2016, Morris expects to be a huge participant in Tony Stewart's retirement tour.
"Tony is Tony, he's one of a kind," Morris said. "He's a legend and a hero. We've been very proud of our association with Tony. We hope it goes on for a long, long time."