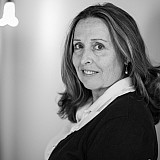 Tommy Baldwin Jr. takes over for Kevin Manion on the No. 7 Chevy.
For the last two decades, Tommy Baldwin Jr. has found himself calling the shots for one driver or another. 
This weekend he'll wear his crew chief hat once again for Alex Bowman and the No. 7 Chevrolet team. 
The veteran crew chief turned car owner in 2009, assumed the role following the departure of Kevin "Bono" Manion, who left Tommy Baldwin Racing to Richard Petty Motorsports. 
"I'm very happy for Bono; we've been friends a long time, and I wish him nothing but the best," Baldwin said in the release. "Climbing atop the pit box is somewhat of a familiar role for me and I look forward to working with Alex." 
During his tenure as a crew chief, Baldwin has earned five wins, 10 poles, 42 top fives and 91 top 10 finishes. He won the 2001 Southern 500 at Darlington Speedway with Ward Burton then followed up the following season with the 2002 Daytona 500 victory. 
Bowman, 22, joined Tommy Baldwin Racing at the start of this year. He posted a season-high 16th-place finish at Talladega Superspeedway last Sunday, but failed to qualify for the Daytona 500 and has battled a deficit ever since. He is currently 33rd in the point standings.