Subscribe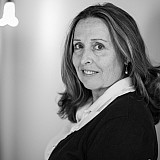 Tempers flare, fight ensues between Brad Keselowski and Matt Kenseth at Charlotte Motor Speedway
CONCORD, N.C. – It started on the racetrack, continued on pit road and ended when Matt Kenseth jumped Brad Keselowski between the Team Penske trailers in the garage at Charlotte Motor Speedway
Yep, bad Brad is back. 
During the eighth caution of Saturday night's Bank of America 500, Keselowski fumed at Kenseth and claimed "he just tore the right side off."
Keselowski told the crew to be ready after the race.
On the final restart, Keselowski rolled off fifth but was shuffled back in the pack after contact with Kenseth.
"It was just a racing deal and I wasn't mad at him," Keselowski said. "But when the last yellow came out he got the wave-around and when he came by he swung at my car and tore the whole right-front off of it.  When we restarted fifth with no right-front on it, we fell all the way back to 16th and it ruined our day.  That gave us a big Chase hurt."
Keselowski, who entered the weekend 10th in the points standings, 39 points behind his Penske teammate and point leader Joey Logano, dug himself a 50-point hole after finishing 16th.
Fueling the fire
Keselowski and Hamlin made contact in Turn 3 on the cool down lap and the No. 11 team warned their driver over the radio to "get on out of there, he's sitting sideways on the track, he shoved us in Turn 1."
Those guys can dish it out, but they can't take it. 

Brad Keselowski
"For some reason after the race the 11 stopped in front of me and tried to pick a fight," Keselowski said. "I don't know what that was all about and he swung and hit at my car, so I figured if we're gonna play car wars under yellow and after the race I'll join too.  Those guys can dish it out, but they can't take it.  I gave it back to them and now they want to fight, so I don't know what's up with that."
But the mayhem continued on pit road. Keselowski passed Hamlin and set his sights on Kenseth but ran into the back of Tony Stewart instead. That's when Smoke through the No. 14 Chevy in reverse, and rammed the No. 2.
In this corner
While the No. 11 Joe Gibbs Racing team was able to gather up Hamlin, Kenseth, who dropped to a 19th-place finish, put a choke hold on Keselowski from behind as he was attempting to leave the track and a brawl ensued between the two Team Penske trailers.
He ran me into the wall because he didn't want me to pass him.

Matt Kenseth
"The race track stuff is the race track stuff, you can deal with that, talk about it," Kenseth said. "It's the third time he's wrecked me this year. I didn't have much position, but I had position. He's a championship driver. He's the first one to tell you, he's the best out there.
"He knew I was there. He ran me into the wall because he didn't want me to pass him. Obviously, I wasn't happy about that. The race is over. I'm mad at him. I'm not thinking he's mad at me for anything. I'm just riding back to the garage. I've had my Hans off. My seatbelts undone and get my helmet stuff off and I see him trying to wreck Denny in the middle of the corner. He's out there doing doughnuts. I'm trying to get back to pit road and we're on pit road with pedestrians and people that have their helmets off and he comes in there 30 miles an hour faster than me and just annihilates my car, runs me into Tony."
A different POV
Keselowski saw the situation a bit differently.
"I rubbed into the 20 and I think he gassed up and ran into Tony, and don't think Tony knew what was going on so he's probably upset and he has every right to be," Keselowski said. "His car got tore up, but there was a whole lot of other stuff going on and I'm sure when he sees the whole situation he'll understand." 
Safety first
Kenseth was concerned with the safety implications of the situation that followed off the track.
It's extremely dangerous and really poor judgment.

Matt Kenseth
"Not a safe situation sitting there with no belts," Kenseth said. I should know better to make it all the way back to the garage but the race was over. I don't think there's any place for that. It's extremely dangerous and really poor judgment."
Hamlin, who led 22 laps but finished ninth, was equally upset. His ire stemmed from Keselowski plowing into him in the corner. Hamlin felt Keselowski should have backed off.
Just acting like a dumbass instead of a champion.

Denny Hamlin
"He's just out of control," Hamlin said. "He's desperate obviously and it's either four or five of us are wrong or he's wrong because he's pissed off everyone.  Just disappointing -- but we're trying to get in this deal.  We're sitting in a decent spot, but we've lost six spots or so with the last restart when he ran into us and knocked us up the track. 
"That was unfortunate.  Matt was nearly out of his car and he just plowed into Matt and then ran into Tony (Stewart) and then went in through the garage and cleared out transmissions and did burnouts in the garage.  Just acting like a dumbass instead of a champion."
The Principal's office
Keselowski was called to the NASCAR hauler following the altercation, as was Jesse Sanders, crew member of the No. 20. Jason Ratcliff went in as a representative of JGR, but was not officially summoned.
"We asked Brad to come in and talk to us a little bit and get his take on what went on in the closing laps of the race and the post-race incidents," said NASCAR vice president of competition Robin Pemberton. "So we've got that, and we'll talk to some other people later on.
"As always, we'll look at everything. We'll continue to gather the facts, the tapes, and the video, things of that nature, and talk to some other people that were around. We'll work on that, and more than likely, we'll come up with something by Tuesday or something, like we normally do."
Champions weigh in
Both Jeff Gordon and race winner Kevin Harvick came to Kenseth's defense. Gordon, who finished second and is currently sixth in the point standings, acknowledged that Kenseth "must have been pretty mad".
"Matt is a pretty calm and collected guy," Gordon said. "Over the years he and I have had our incidents but that was because I was mad. I don't think he was mad at me. I can't remember. I wrecked him one time (at Bristol) and I don't remember him being mad at me that much.
"And he's never tried to put a headlock on me. We usually talk it out. Obviously, there was some built-up animosity towards Brad. I'd better hold the rest of my thoughts to myself.
In the heat of the moment, however, Kenseth was not as kind.
"If he wants to come and talk about it like a man then go do that, but to try to wreck somebody on the race track and to come down pit road with other cars and people standing around with my seat belts off and drive into the side of me is just inexcusable," Kenseth said.  There is no excuse for that.  He's a champion and he's supposed to know better than that.  I don't really know, I don't have anything else good to say."